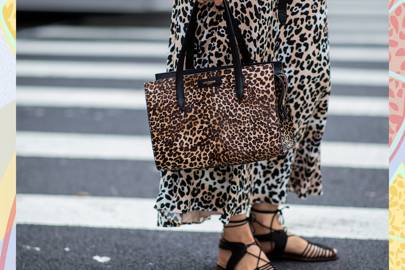 We all predicted a resurgence this autumn, but no one could've prepared us for the onslaught of animal-print on offer this season.
It took over the AW18 runways in February, and reappeared in a huge way this week during fashion week – littering every front row at every show.
How to wear it?
There are very little rules, for once, and there's no such thing as too much.
Fancy pairing a leopard-print skirt with a zebra shoe? Go for it.
A faux snakeskin tote with a croc-print trouser? We're here for that too.
But what should you ACTUALLY be snapping (snapping… croc… get it?) up right now?
Here's our edit of the pieces worth the money.