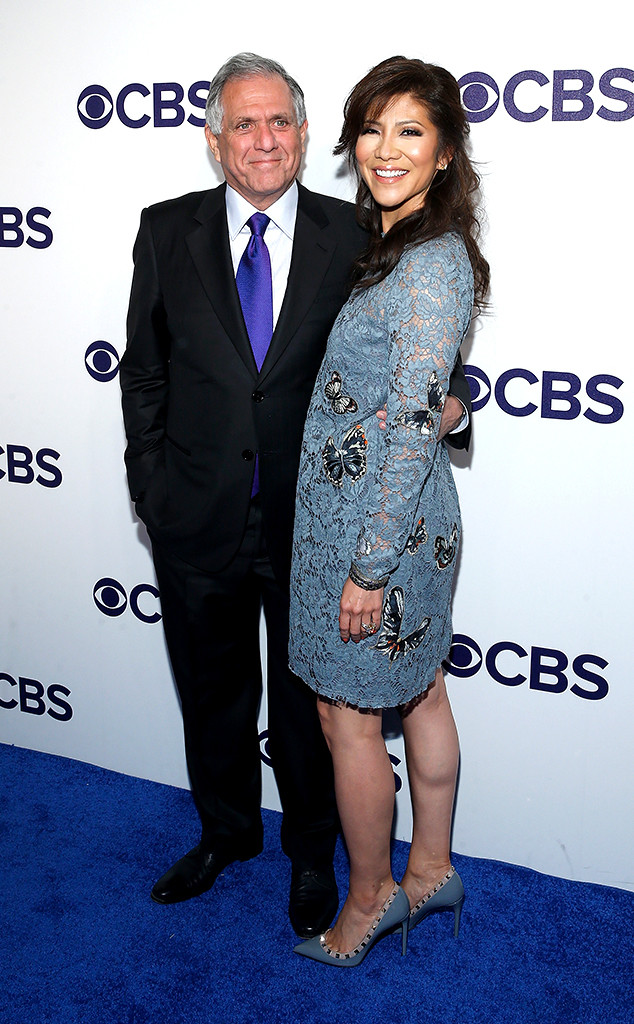 John Lamparski/WireImage
Julie Chen is sticking by her man, even in a time of controversy. 
The host of Big Brother made her allegiances known when signing off at the end of the competition show on Thursday night. Instead of her usual sign off, where she refers to herself as simply Julie Chen, the TV personality opted to use her full name, Julie Chen Moonves. Fans and critics alike made note of the subtle nod to her husband, Les Moonves, who recently resigned from his position of CEO at CBS after allegations of sexual harassment came to light. 
Her appearance on the reality show marked her first return to TV since the news of his resignation. At the time of his exit from the network, Chen opted not to comment on the situation and instead stated: "I am taking a few days off from The Talk to be with my family."
The host's use of her full name seemingly indicates that she stands by the initial statement she made on July 27th, when Ronan Farrow's exposé was published in The New Yorker. 
In the aftermath, Moonves insisted on the his innocence, although the CEO said he owns up to the "times decades ago when I may have made some women uncomfortable by making advances. Those were mistakes, and I regret them immensely."
He concluded, "I always understood and respected—and abided by the principle—that 'no' means 'no,' and I have never misused my position to harm or hinder anyone's career. This is a time when we all are appropriately focused on how we help improve our society, and we at CBS are committed to being part of the solution."
Chen expressed support for her husband of over 13 years on July 27th, when she tweeted: "Leslie is a good man and a loving father, devoted husband and inspiring corporate leader. He has always been a kind, decent and moral human being. I fully support my husband and stand behind him and his statement."