Jason LaVeris/FilmMagic
Celebrities are sharing their own experiences with sexual harassment or assault as part of the #WhyIDidn'tReport movement.
On Friday, actresses like Lili Reinhart and Ashley Judd took to Twitter to reveal why they chose not to go to the authorities after suffering from sexual harassment or assault. These women were inspired by Alyssa Milano after she protested the treatment of Dr. Christine Blasey Ford, who accused Supreme Court nominee Brett Kavanaugh of sexual assault. In Ford's defense, the actress tweeted, "Hey, @realDonaldTrump, Listen the f–k up. I was sexually assaulted twice. Once when I was a teenager. I never filed a police report and it took me 30 years to tell my parents." She then encouraged women to share their own stories with #WhyIDidn'tReport.
Her statements came after President Donald Trump tweeted, "I have no doubt that, if the attack on Dr. Ford was as bad as she says, charges would have been immediately filed with local Law Enforcement Authorities by either her or her loving parents. I ask that she bring those filings forward so that we can learn date, time, and place!"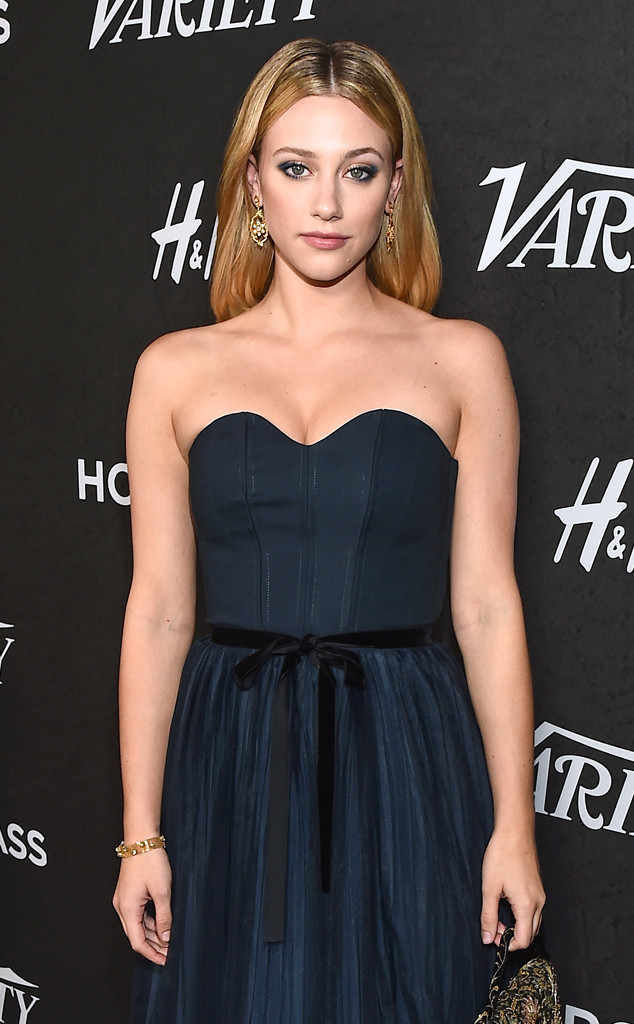 Michael Buckner for Variety
Soon after, the hashtag began trending on Twitter and celebrities spoke out about the trauma they endured.
Lili Reinhart, who rose to fame because of her role as Betty in Riverdale, tweeted she was to afraid to come forward with her claims, "Because I didn't want to lose my job or make people think I was a drama queen."
Top Chef host Padma Lakshmialso revealed her experiences from over the years. "I was 7 the first time I was sexually assaulted. He was a relative of my mom's second husband. I told my folks and they sent me away," the TV personality shared.
She continued, "The second time I was 16 years old and a virgin. He was my boyfriend. 'Date rape' wasn't discussed in the 80's. I was horrified and ashamed."
Lakshmi claims she again experienced abuse at the age of 23, but "thought that no one would believe me, because no one wanted to stand up to him." 
"I had seen the way Anita Hill was treated when she came forward," she explained.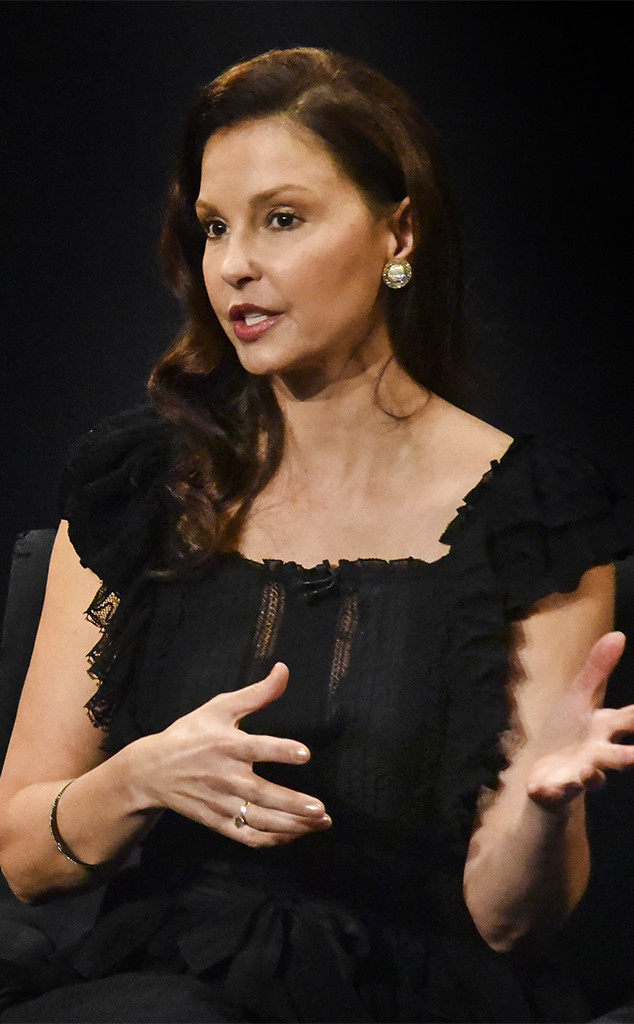 Rodin Eckenroth/Getty Images
Padma's experiences and sentiments were echoed by Ashley Judd, who also endured sexual abuse from a young age. "The first time it happened, I was 7. I told the first adults I came upon. They said 'Oh, he's a nice old man, that's not what he meant,'" Judd revealed. "So when I was raped at 15, I only told my diary. When an adult read it, she accused me of having sex with an adult man."
Similarly, Daryl Hannah went through a similar experience, even after reporting the incident. "I did, it didn't matter, I was dismissed, disparaged, & I still get blamed," the actress said. 
Other celebrities showed solidarity for the thousands of people who came forward with their stories by highlighting their braveness.
"If you want to see who the leaders are of #MeToo look no further than the thousands of people sharing their  #WhyIDidntReport stories. This movement will not be derailed by anyone. It is decentralized collective power which is why it has limitless strength," Patricia Arquette said. 
Crazy Rich Asians star Gemma Chan  told her followers, "If you are still unsure why women and men who've been abused might not speak up please take a moment to read #WhyIDidntReport. The culture of victim blaming has to end."