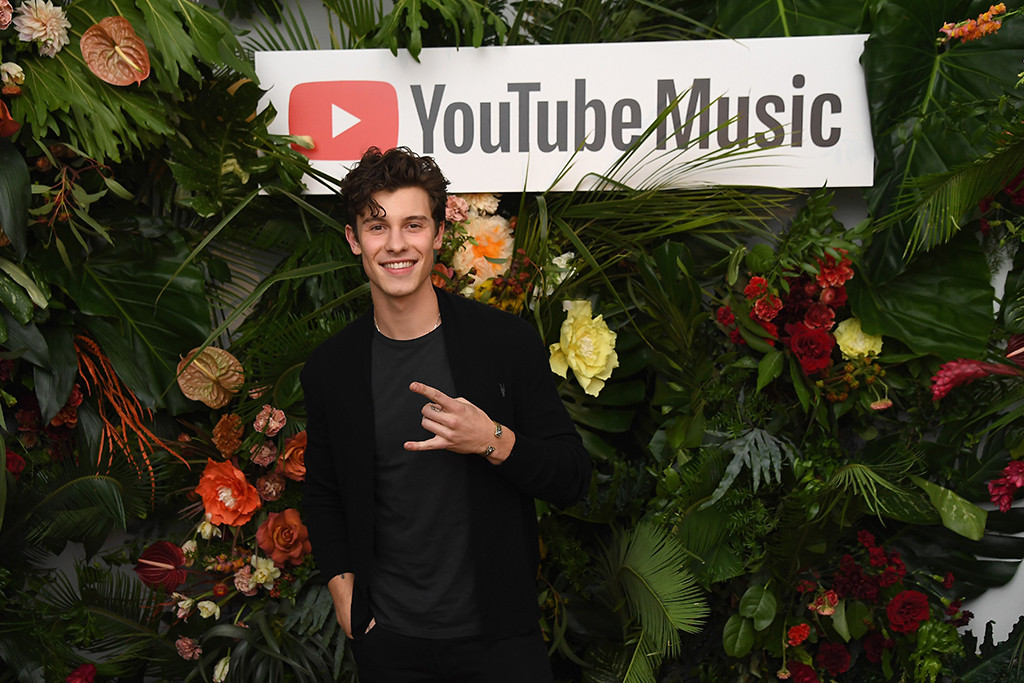 Nicholas Hunt/Getty Images for YouTube Music
There's nothin' holding Shawn Mendes back.
The superstar is the latest music superstar to be featured in YouTube Music's Artist Spotlight Story. Directed by Casey Neistat, it follows Mendes in the days leading up to the release of his self-titled third studio album, which rocketed to the top of the charts in more than 77 countries.
The mini documentary is a homecoming of sorts, as the 20-year-old rose to fame by posting covers of other artists' songs on YouTube. Although they got him noticed, fame wasn't his end goal. "It was just about doing it for fun and posting videos. I wasn't dreaming about stadiums or Grammys. I was dreaming of my friends being like, 'That's very cool. I love that. You sounded great,'" Mendes recalls. "I just wanted to be that guy who sang and played guitar on YouTube."
Neistat and his camera crew followed the "In My Blood" singer-songwriter around for months, documenting his travels throughout Las Vegas, London, Paris and other major cities. Last night, they hosted a private screening for fans in New York—where Mendes joined fans in the audience—and hosted a Q&A session. Wherever they would film, fans followed. So, the director decided to turn the cameras on them, asking, "What would you like to say to Shawn?"
The answers were illuminating. "We realized no matter country we were in—boy, girl, young, old—they all sort of had a similar story to tell about why your music had such a connection with them," Neistat said, noting how Mendes would often take selfies with hundreds of fans. "That's why it was so important for us to lean into the fans and the connection they have with you."
Mendes never saw a rough cut of his Artist Spotlight Story until Thursday night, but his favorite bit was the fans' comments. "I was like, 'This is it," he revealed. "'This is the coolest thing ever.'"
In spite of his fame, Mendes hasn't forgotten his roots. Now, he's paying it forward by commenting on other people's covers of his music. "I genuinely do. I comment and I just hope they become the top comment, because I just know what that would have meant to me in that moment, back when I made that cover, to have that artist comment on it. It is a full 360 of the world, and it's amazing." After all, without YouTube and other social media platforms, Mendes said he didn't know if he "would have had the confidence to stand in front of people and sing."
YouTube "allowed me to grow a fanbase," Mendes continued, thereby helping him gain "confidence to get on the stage" Without it, "I don't know if it would've ended up happening."
Personally and professionally, Mendes added, "My greatest challenge my greatest goal is to wake up every day and to do noting that is not purely and authentically me, to not let people's opinions of me change the way that I want to make music and the way that I want to live life."
As far as his future is concerned, Mendes told the audience, "I want to come back here every two years and do another video like this and sit in the middle of this room. It's not about the size of what's next—it's about making sure that it consistently feels this good every two years."