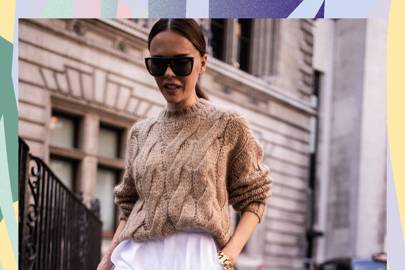 Whether you're into your fashion or not, you've no doubt noticed a pretty big event occurring over the last 5 days.
Taking to the streets of our capital city, some of the world's biggest designers, best editors and most sought-after models joined forces to take part in the latest London Fashion Week.
What do all of these people have in common?
Other than making their living from the world of fashion, they're also all damn good dressers. Or, at least, most of them are.
This season the Great British weather was unexpectedly kind, drenching the streets with sunlight and warmth perfect for that #InstaMoment, while providing enough of a breeze to warrant a chic layer or two.
With that in mind, we sent our photographer out to capture some of the most stylish arrivals at all of the biggest shows.
Scroll down to see our edit of the looks we want to replicate immediately…