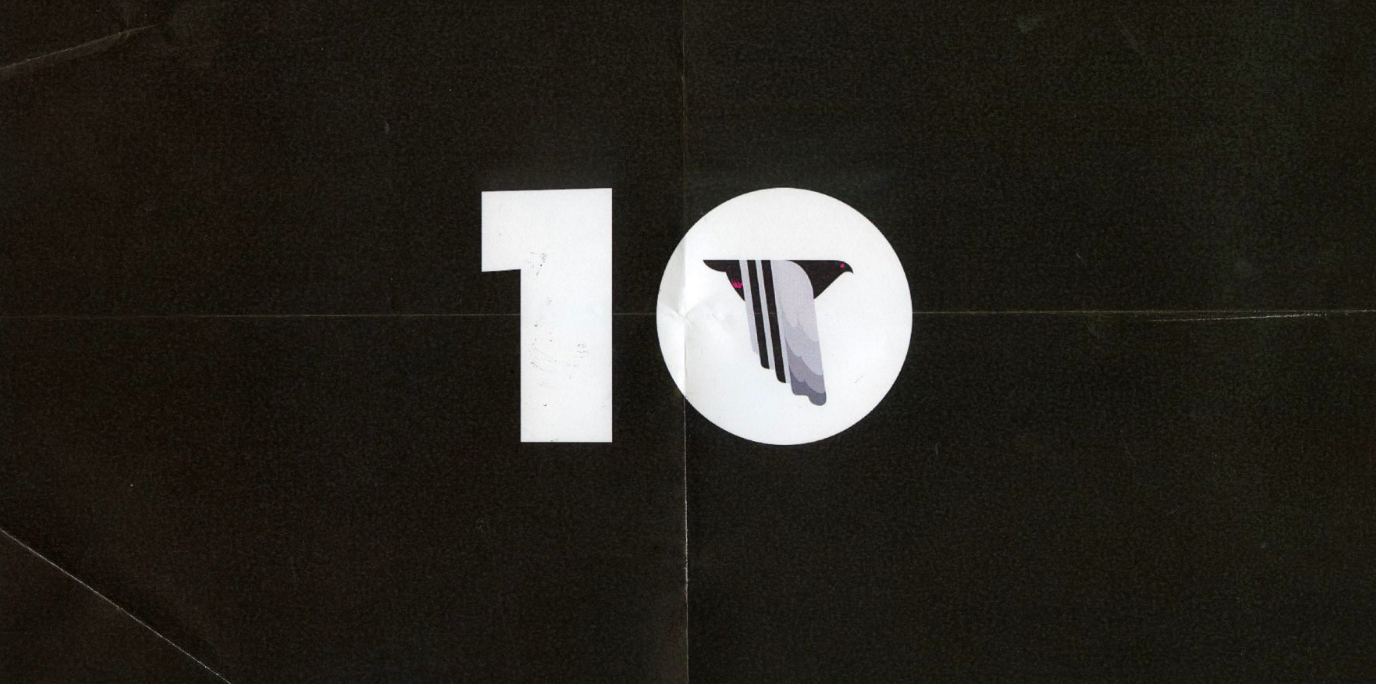 Jacob Moore
One of my favorite things was being able to work with Jinx, because he's just down to try stuff. He had been doing Complex News for so long and he was so good at it. He could have easily just been, "No, this is how it works, this is what I do." But he would get excited about new ideas, too. We'd be like, "Oh shit, what if you had an evil alter-ego and you're wearing a cloak?" And we didn't have a cloak, so we took a curtain, and he's like, "Fuck it, I'll throw on a curtain." It just kinda worked out. It was just really creative, and everybody felt like they could add their piece.
Graham Corrigan
The first P&P Update was written, shot, edited, and published that day. It was a green screen news piece about the breakout artists of 2017. The sound mix was questionable, our media was ripped from wherever we could find it, and Jinx was purplish. But we got better. Soon we were trying out scripted content, premiering songs, landing interviews, and occasionally breaking news. The fact we published a video every day for a year seems foolishly ambitious in retrospect, but we had a great team: Angel, Xavier, Kajal, Kenya, Jon A, Aneisha, Chuck, Raz, Justin, and of course Jinx quickly became part of the P&P family.
Kajal Patel (Video Director/Producer)
It was like P&P had adopted me. It's super difficult being a woman of color in this industry, so when I first got in the room, I was like, "Okay, a bunch of white guys and little old me." You hear all these horror stories, and I've experienced some of them myself before. You can really be undermined in this field. So at first, I won't even lie, I was nervous. At first I was even afraid to speak up, but they literally took me in. They taught me everything that I had to learn. Them giving me that platform to be able to express myself was really dope. That was a blessing because you don't always get the chance to speak up in a lot of places—especially not in one of your early roles in your career.
Jacob Moore
That was one of the most hectic times in the history of P&P, but there was also something magical about just going for it and knowing that this was a huge undertaking, but we could do it. We wanted to do it in our way, and try new things. We didn't want to just copy Complex News.
Graham Corrigan
Once we realized that our audience was small and nobody was really watching the videos yet, we decided, why not get weird? Let's start doing some skits and sketches. We were still making artist profiles and experimenting with animation, but the high turnover rate forced us to get creative. The "Cooking with Amine" video that John and I made was an early indication that we could make weird, unique content with a little time and a simple idea.
John Walaszek
I started looking over scripts and trying to figure out ways to add the P&P sense of humor to stuff. So we added things like the "on the scene" reporter, and the conspiracy videos. Then I started writing sketches, like "Good Jinx/Evil Jinx," and "Jinx is Addicted to Migos." It's always about balance with P&P, so for every few videos we did that showed new artists or reported news, we also figured out a way to take something and make it funny.
Brandon "Jinx" Jenkins
My favorite P&P content was usually the stuff John would do. I think John might be the funniest person in this office. Having comedic timing—I didn't even know that was something we could do in this building the way he was doing it. So that opened up a whole other layer. My favorite moment was when he got P&P kicked off Twitter and he had to figure out what to do with his day.
John Walaszek
I think Jinx hated me at first. He would knock out three legit, informative news scripts in a row, and then I'd come in like, "Okay, now put on this cloak and talk like a demon." He came around eventually, and he likes me now. I think.
Sarah Honda
P&P has done a lot of great things over the years, whether it's breaking new artists, shining the light on untold stories in the music industry, providing advice for young artists, or Michael Cera memes, but the best thing P&P has ever done is the "Jinx is Addicted to Migos" skit.

Jacob Moore
There's one video that's just called, "How Smart Are Dolphins?" and it's just so weird. It doesn't make any sense and it doesn't really have anything to do with music, but I just thought it was cool that we could still try stuff like that. I love that video. We would kind of push it a little bit, quietly put it out, and wait for one of the higher-ups at Complex to be like, "Guys, what the fuck are you doing?" But it didn't happen, so we were like, "Oh, let's take it a little further."
Brandon "Jinx" Jenkins
Oh, man. The dolphin video that everyone likes—I still don't get it. People stop me and tell me about it. And I'm just like, "Jesus Christ, is that my lasting impact in the world of YouTube?"
John Walaszek
Jinx's lasting impact in the world of YouTube will be the dolphin video.
Graham Corrigan
After hitting our goal of 100,000 YouTube subscribers, we scaled back our video release schedule for 2018. Less updates, more short docs. But those first few months were unforgettable, even if it meant late nights working towards a final cut. I still think some of our best work is the dumb stuff like "Jinx Didn't Show Up For This P&P Update" and Jessie Reyez's dolphin interview.
Alex Gardner
With every video we did, we learned what worked and what didn't work, which forces you to learn quickly and adapt. I think we always knew, honestly, that what we could do best is identify talent and then tell the artists' story. The Trippie Redd Music Life video was an early success. With each of those short artist video profiles, we got better.
Kajal Patel
I remember Billie Eilish invited us into her home during her shoot. We were literally sitting there talking to her mom and her dad. Our production coordinator Kenya was sick, and Billie's mom was making her tea in the kitchen and giving her all these herbs to try out. Jacob was playing with their dog. We were just in their home. That showed me how cool of a connection there is between some of these artists and P&P. Later, we were in this candy store, eating all this candy and shit. We just felt like little kids. It was such a rewarding thing because we were all just laughing and it didn't even feel like work. It never feels like work.
Looking back, I realize not only was I able to work at this beautiful ass brand with all these beautiful people, but my confidence was built because of P&P, too. They challenged me, they helped me grow, and they allowed me to have a voice. That shit's real. You can't find that many places. The person who I am professionally right now is because of P&P. I'm a little ass brown girl who helped run P&P video and I did it with the support of all of my dudes on the team. They catapulted me into my career and now I have these endless possibilities.