With the nights growing longer and that little bit colder, we all need a cosy spot to hide away in.
Somewhere with candles flickering happily on tables, jolly music over head and big, steaming bowls of comfort food.
A new little place has opened in Chelsea that fits the bill perfectly.
Slip on something with a stretchy waistband and head to the King's Road.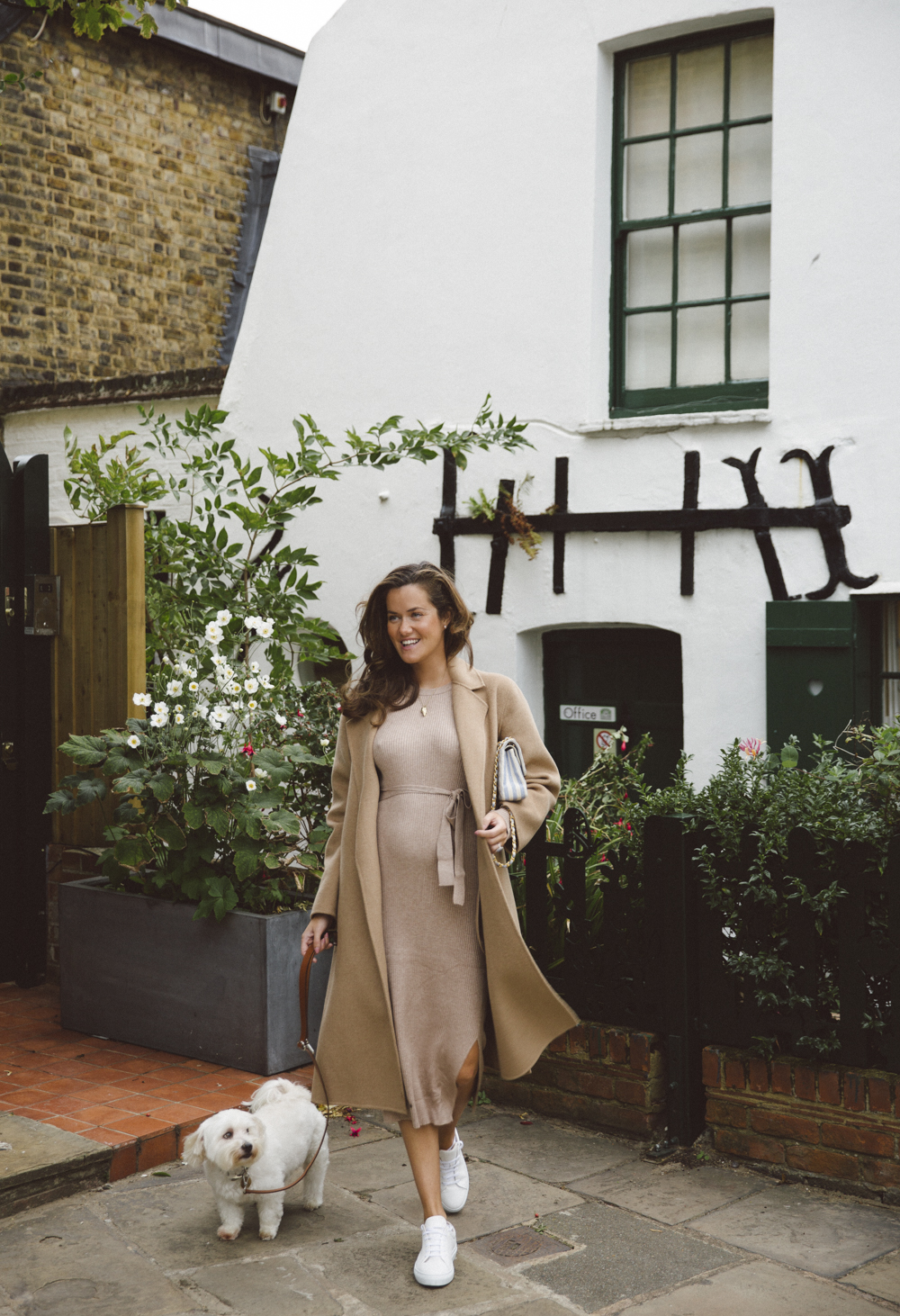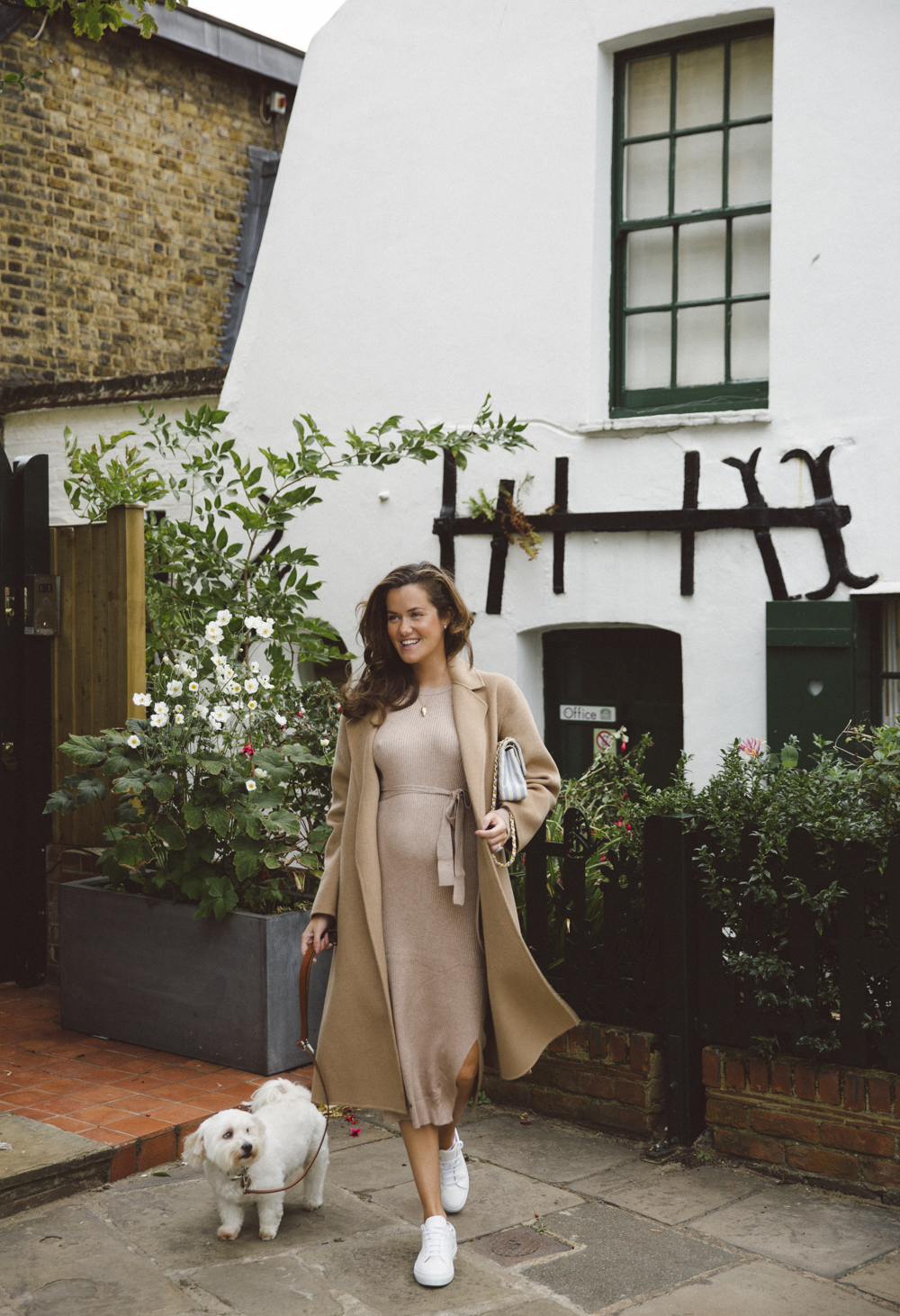 Stretchy waistbands are all I wear right now anyway, so I'm one step ahead of the game.
Camel jumper dress – more colours
The dress isn't maternity…
…but fits the ever-growing bump better than any of my pyjamas!
Making it perfect for a cosy night out.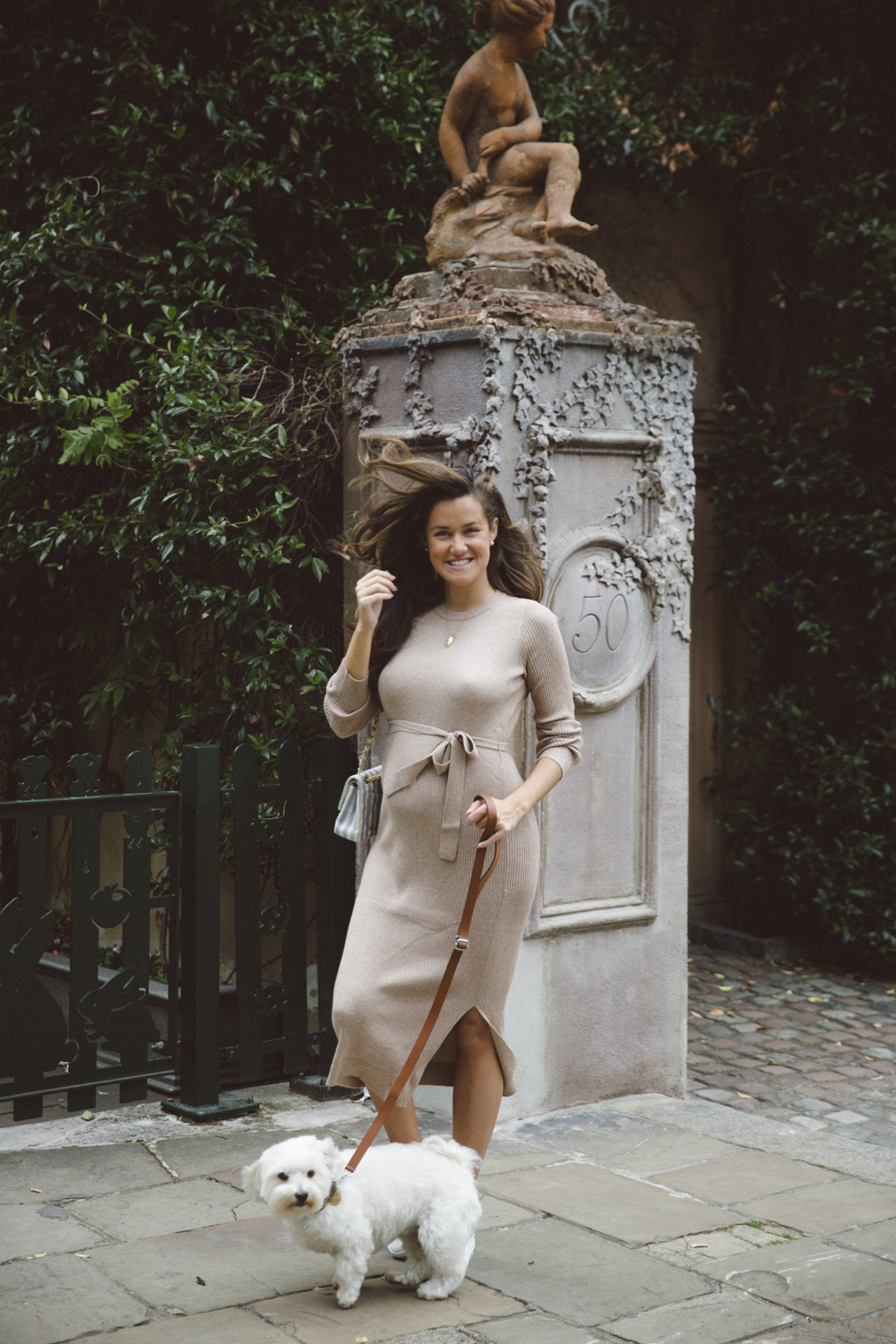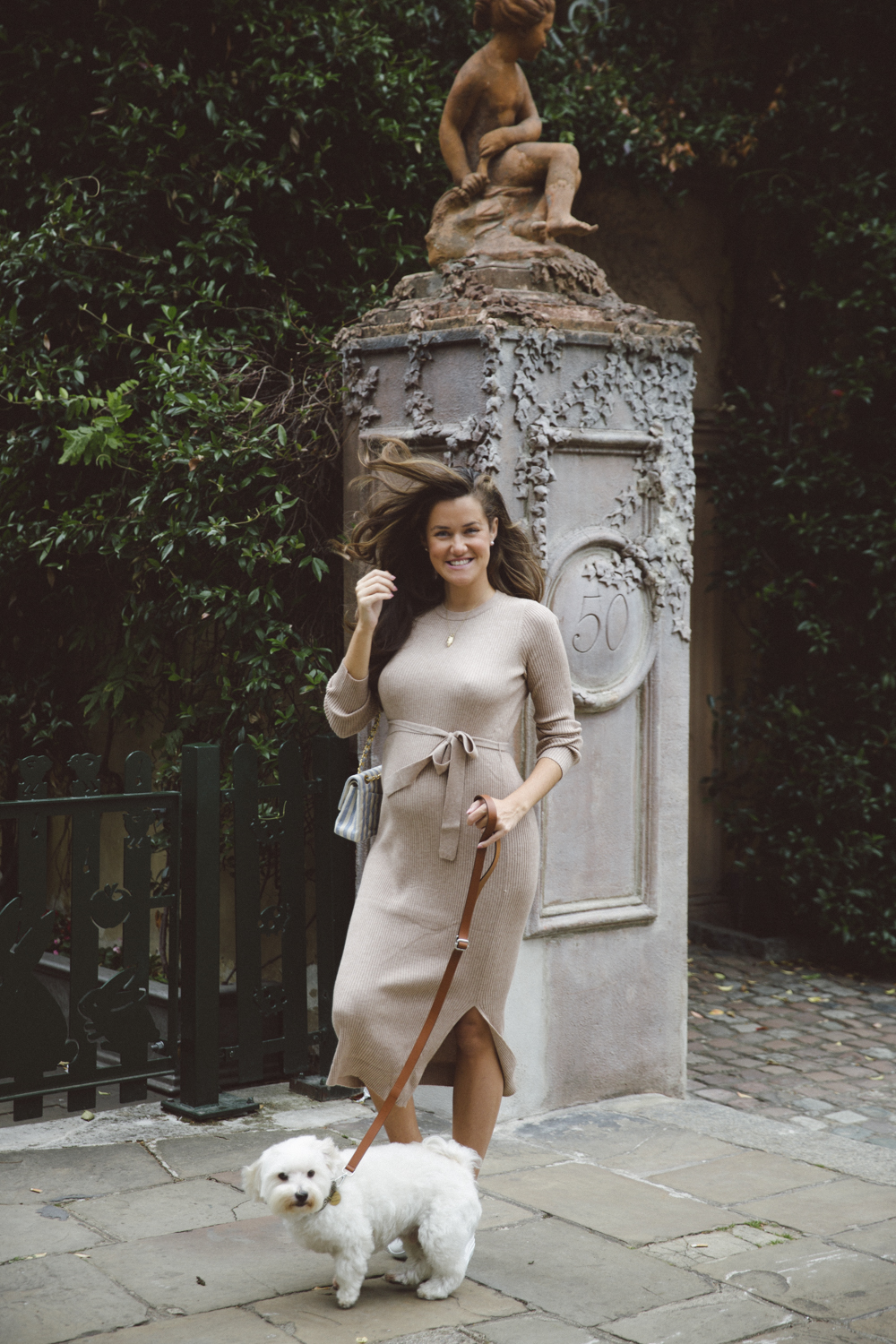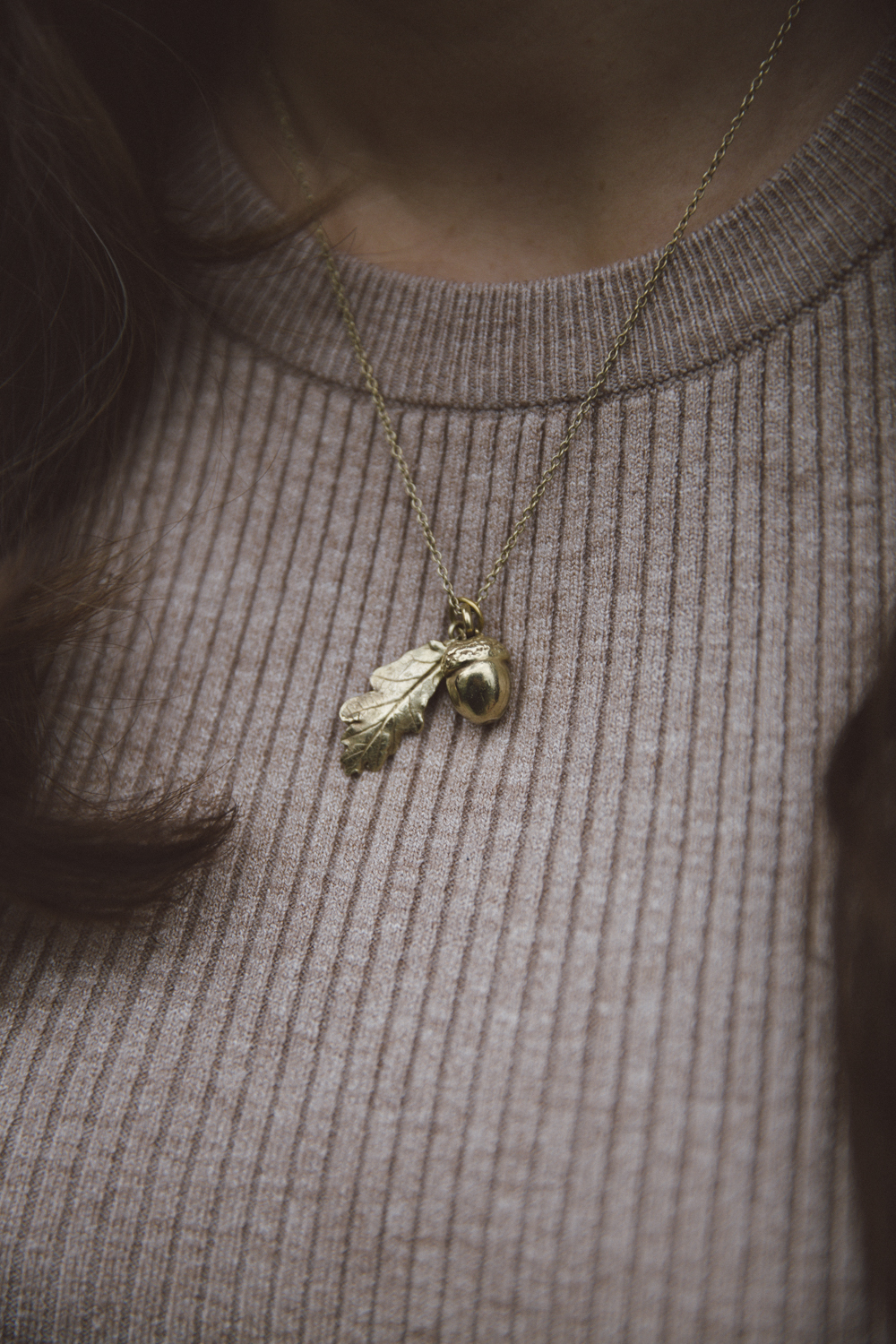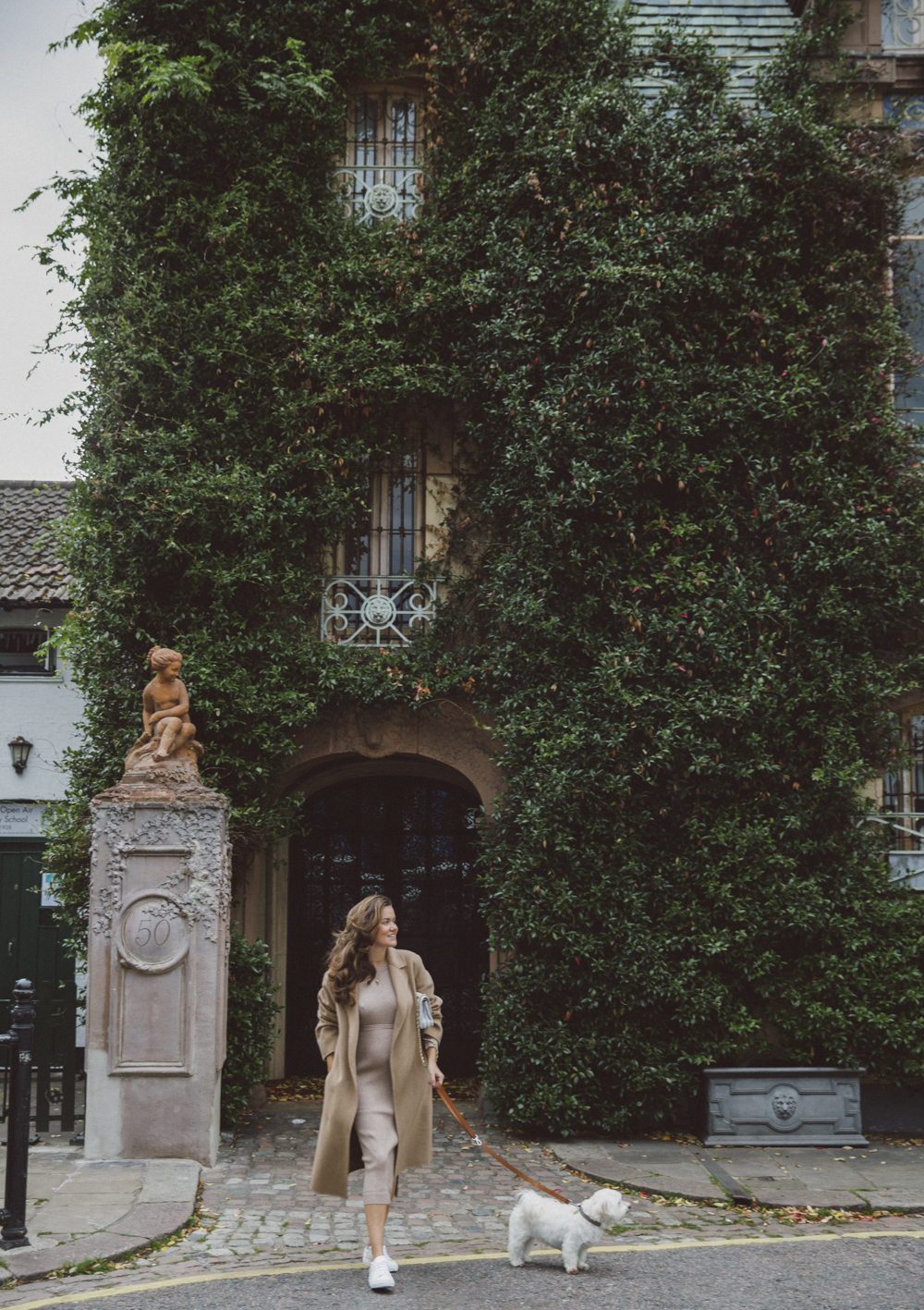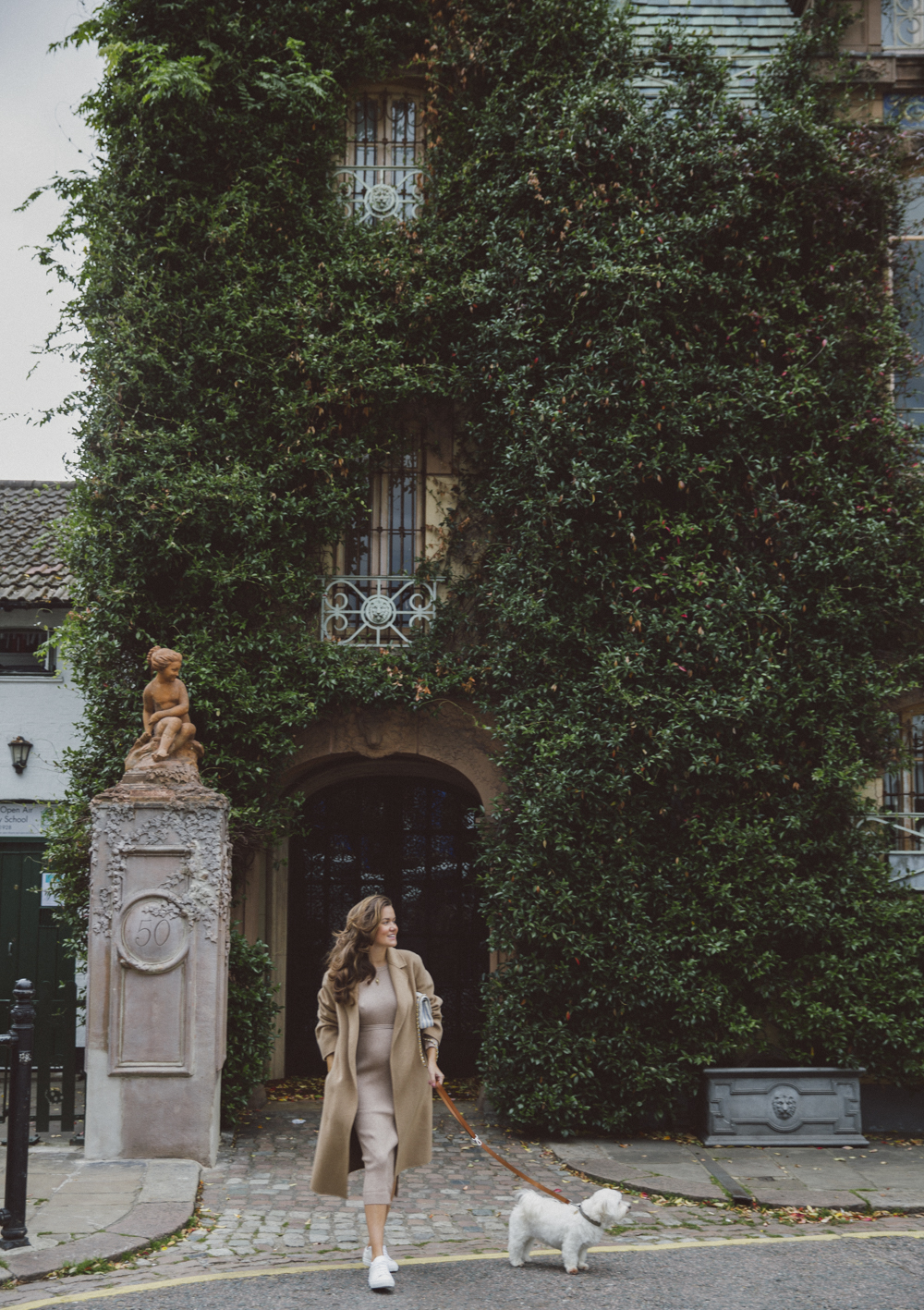 About halfway along the King's Road, whichever direction you're going in, you'll find La Mia Mamma.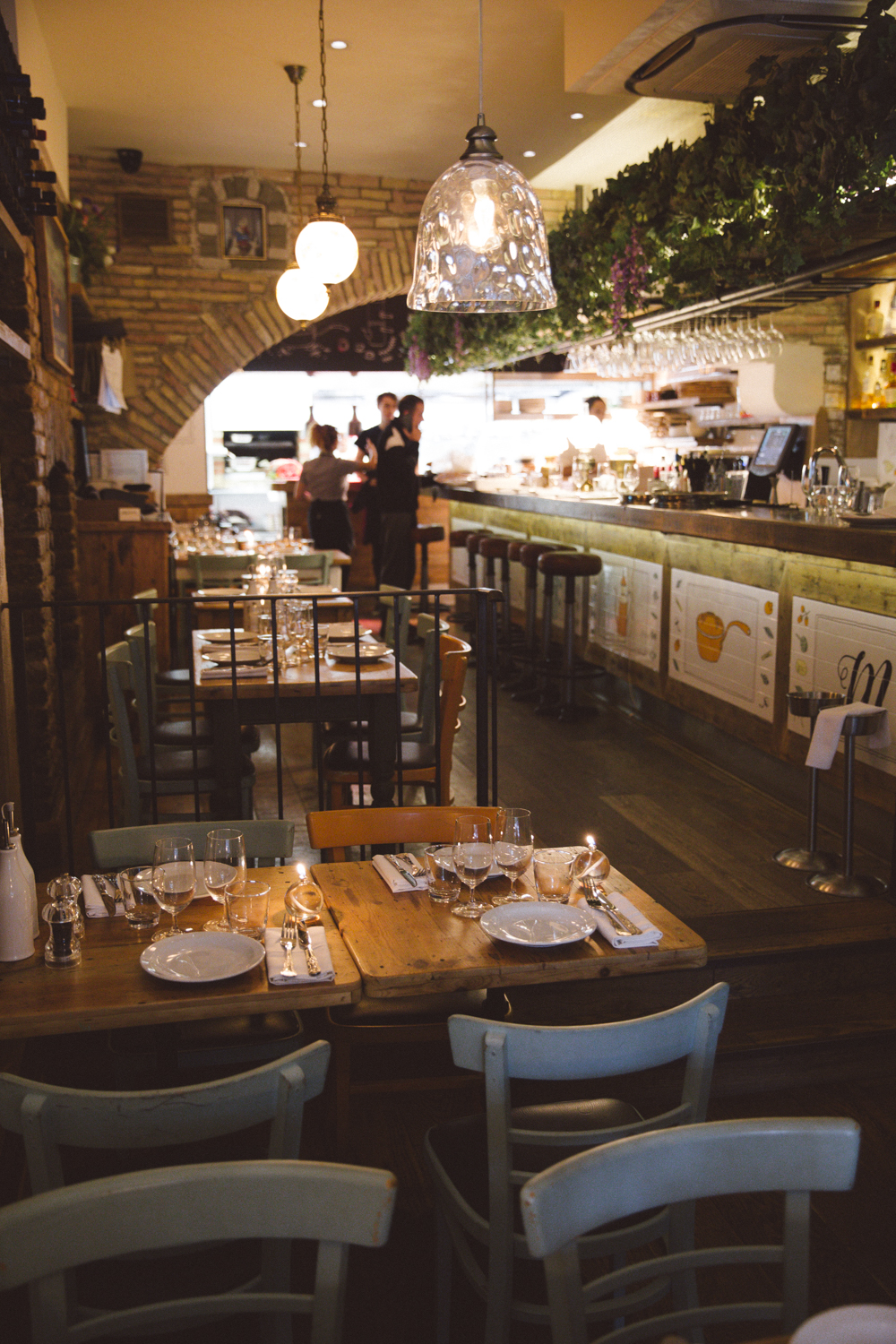 An utterly charming new Italian restaurant, with the sweetest story.
The owners, who are Italian, became frustrated by going out to eat in London. Sure there's great Italian food in London, but nothing like their mammas make back home.
So they set out to change that.
Every three months, mammas from distinct regions of Italy take up residency in the kitchen. They base the menu on their local specialities, the sorts of things they make at home, and they serve them with all the love and warmth you'd expect from an Italian mamma!
This season is the season of Sicily…
…which you know I'm down with!
You start with a table filled with starters, no choosing, just whatever the mammas think is good that day.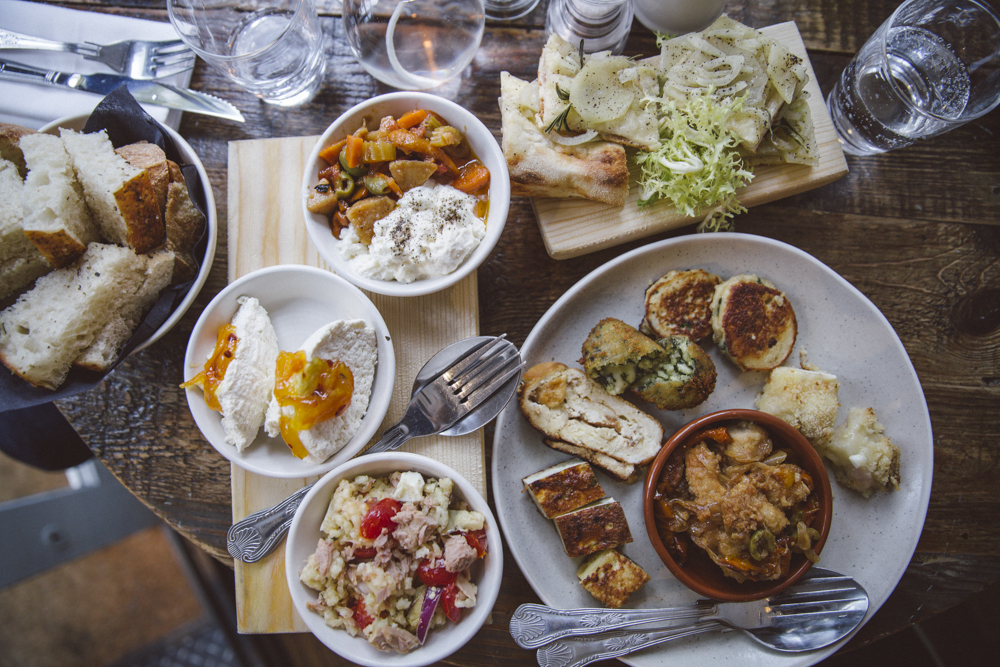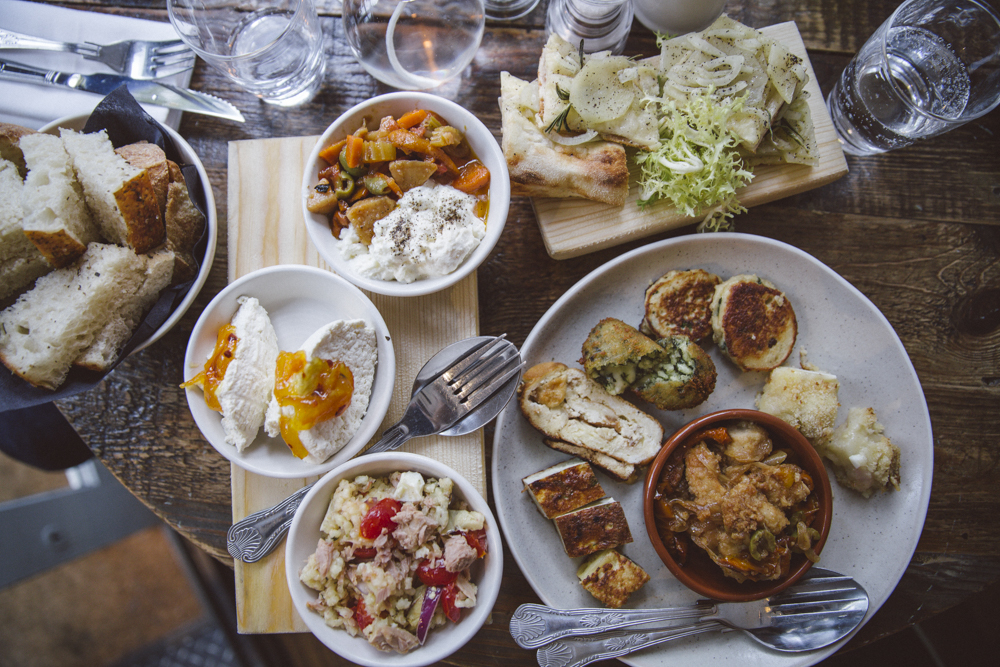 Beautiful homemade cheeses, pastries, arancini and nibbly bits.
All made by mammas of all ages.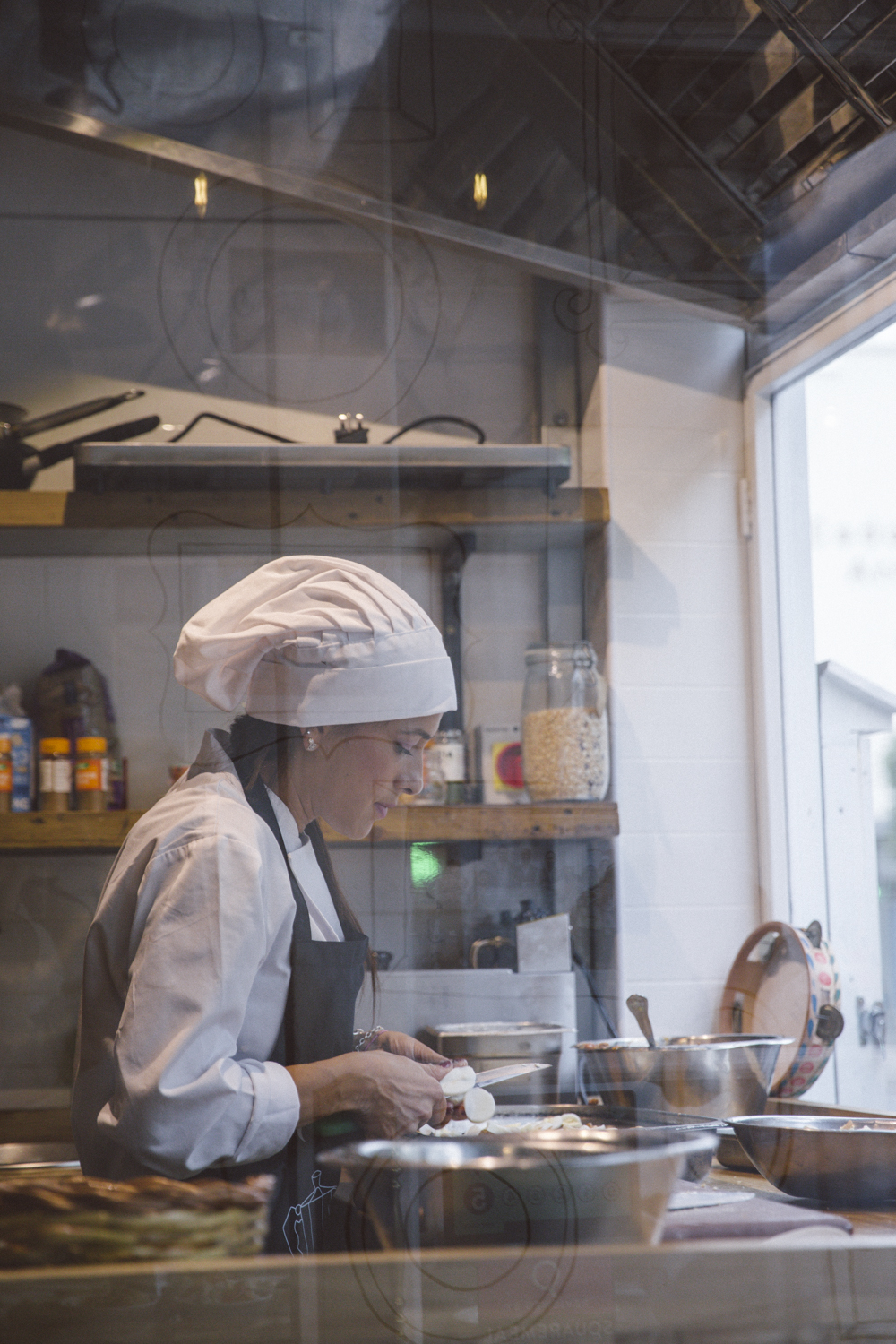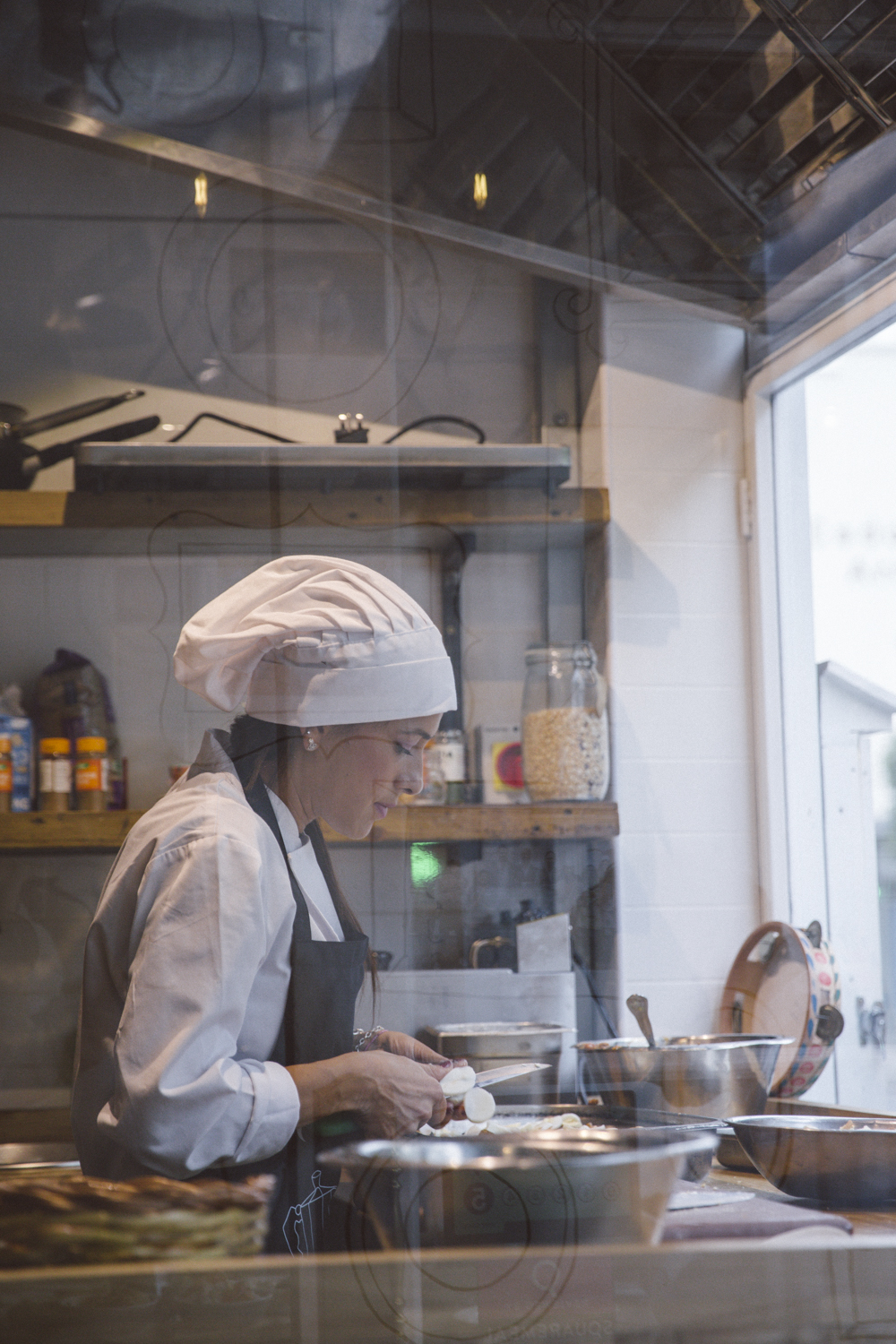 Don't miss the "Parmigiana di zucchine con provola affumicata" – layers of courgettes, homemade smoked mozzarella, bechamel, parmesan cheese & basil.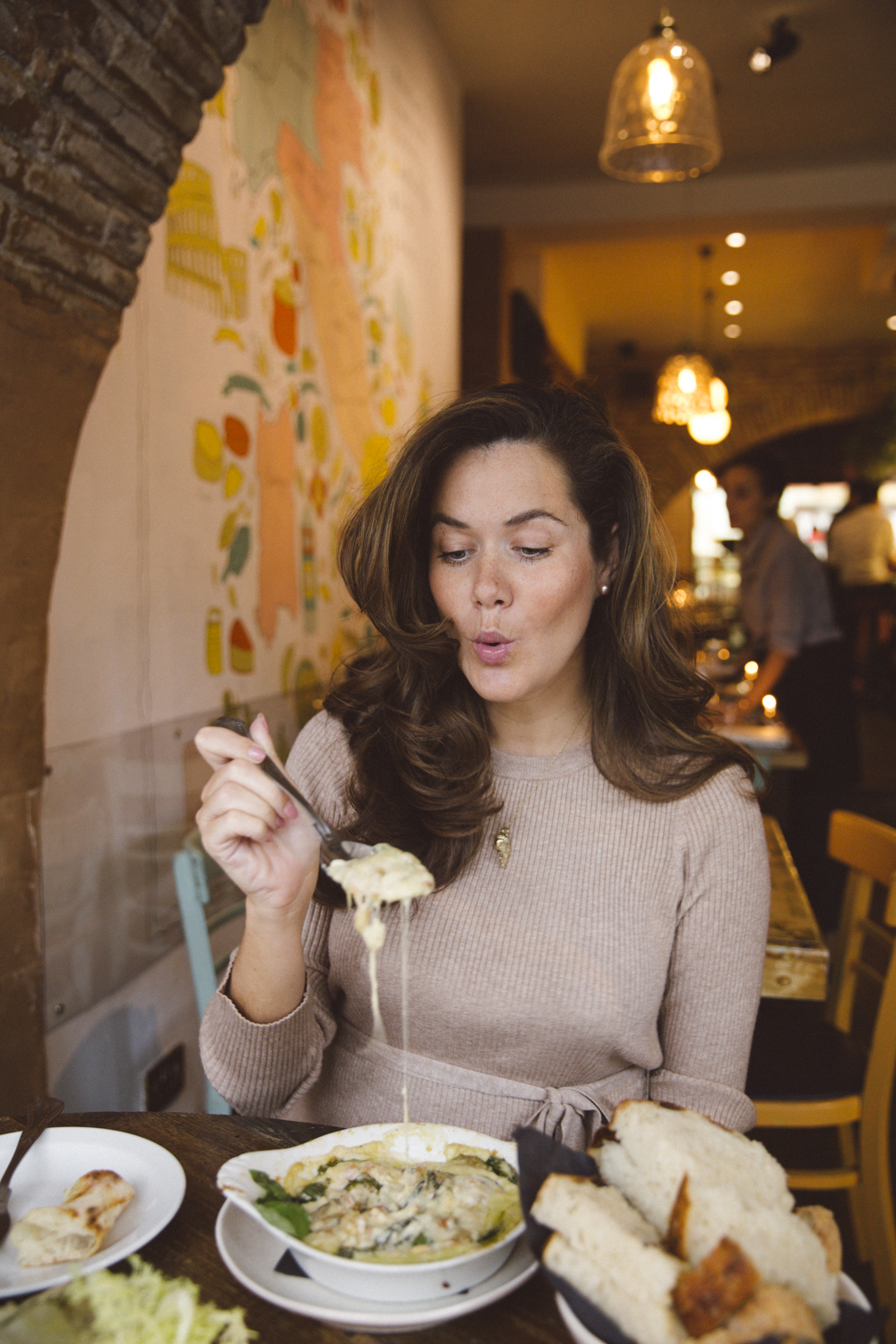 Or the mozzarella en carozza.
Follow it all up with some regional pasta.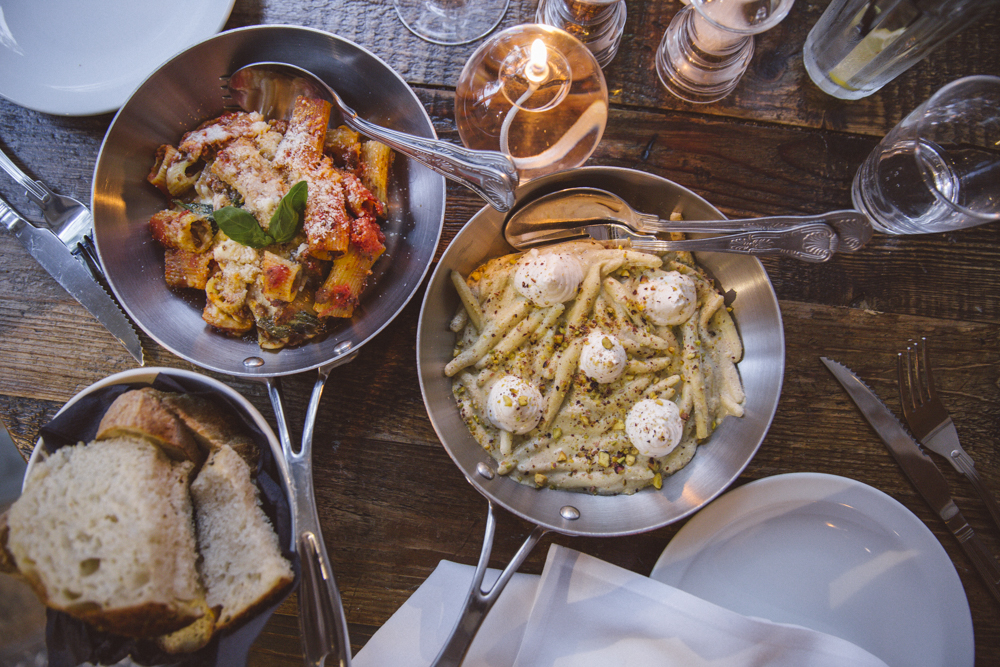 "Pasta 'ncasciata del detective Montalbano" – Oven baked rigatoni with beef Bolognese sauce, cooked ham, boiled eggs, mozzarella and parmesan cheese. Montalbano's favourite pasta.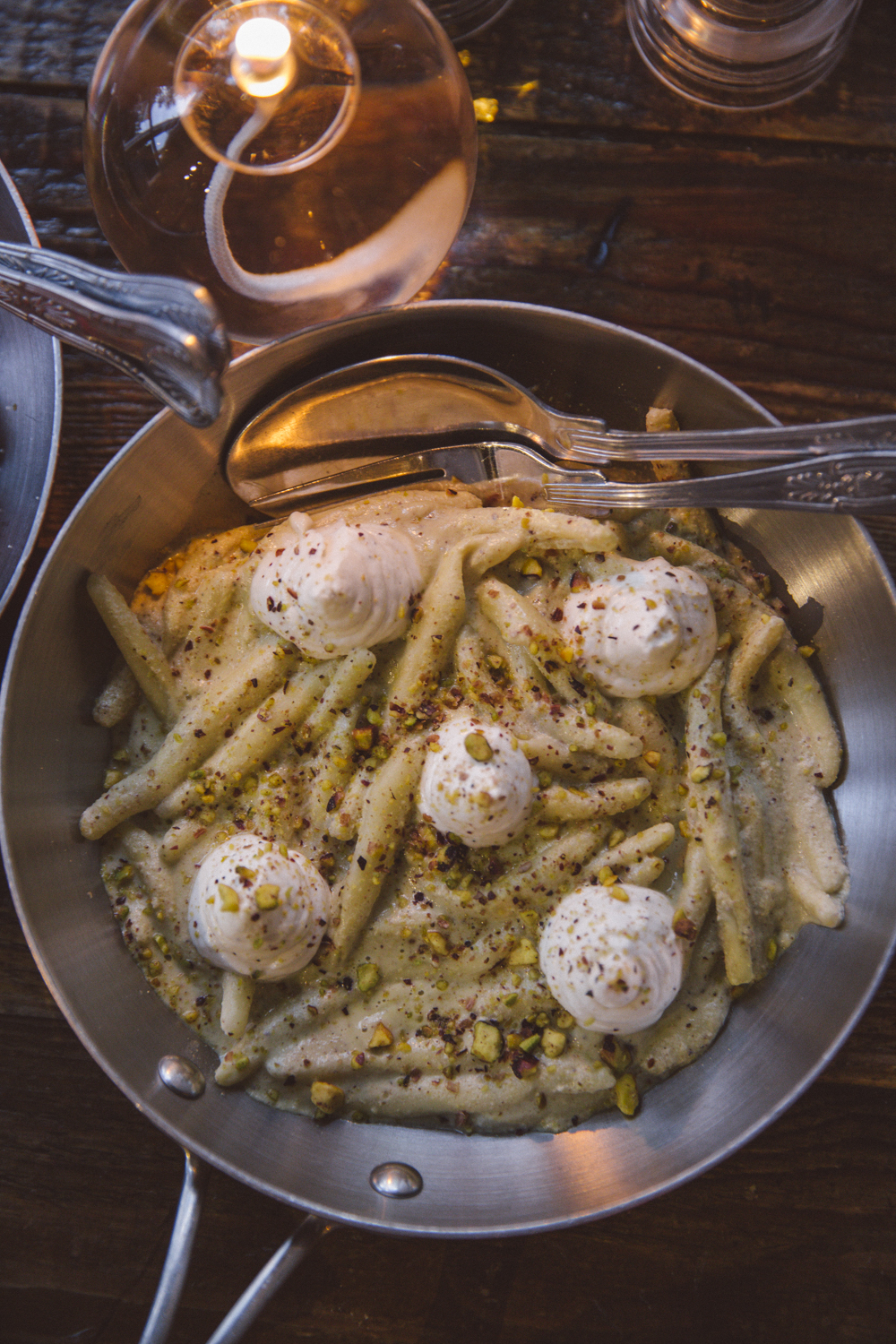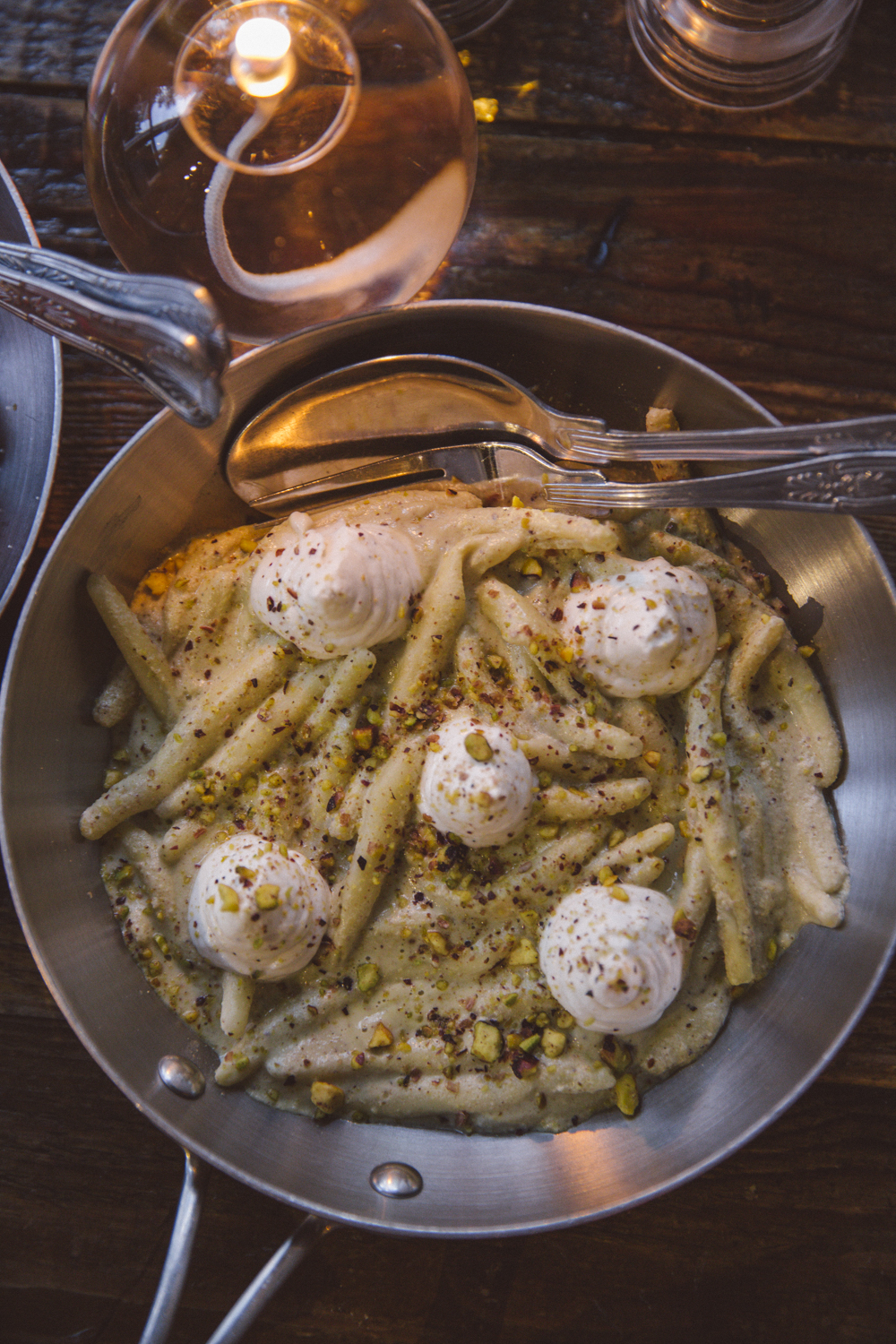 "Pesto di pistacchi e ricotta" – Pistachio pesto and ricotta. Things don't get much more Sicilian than this!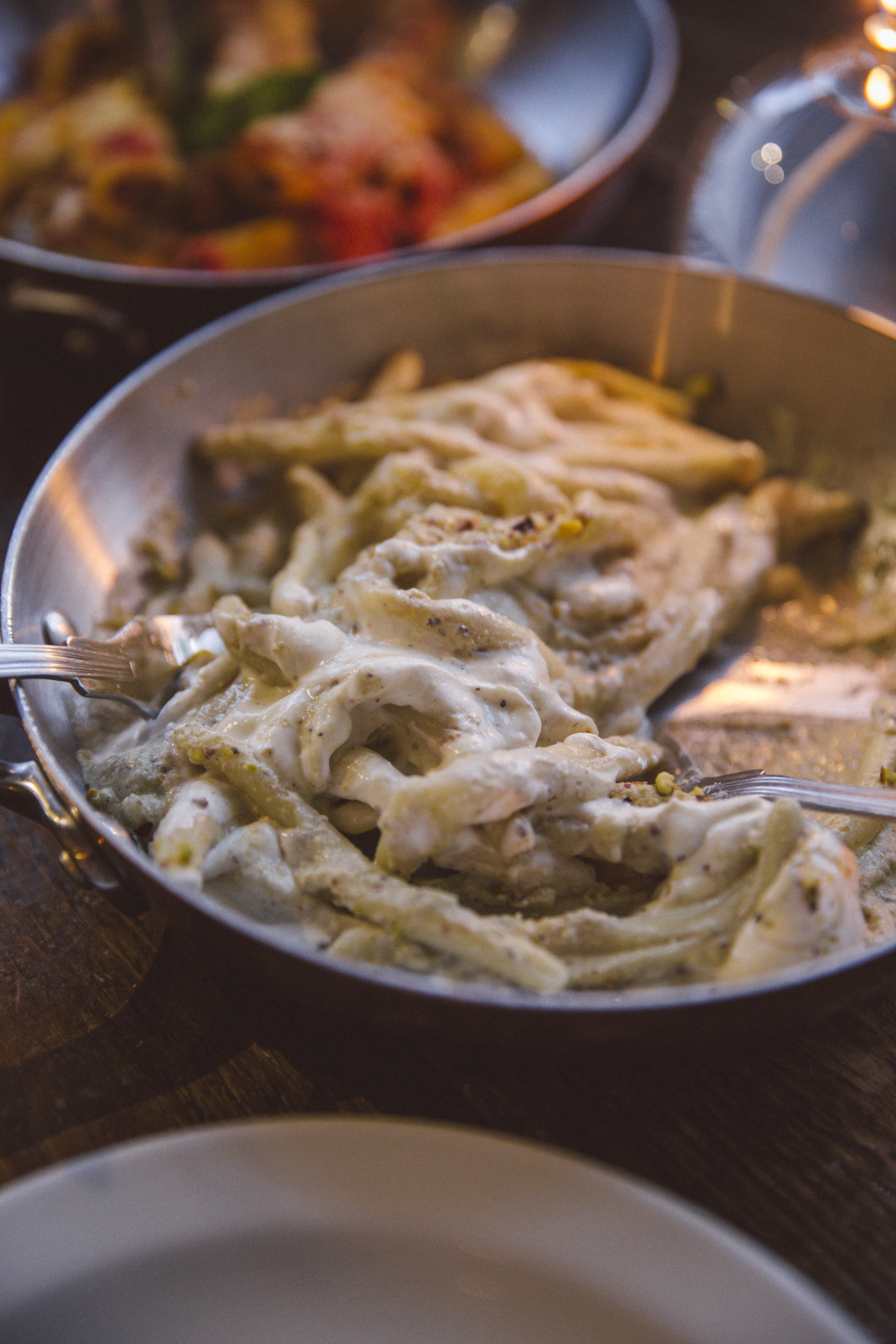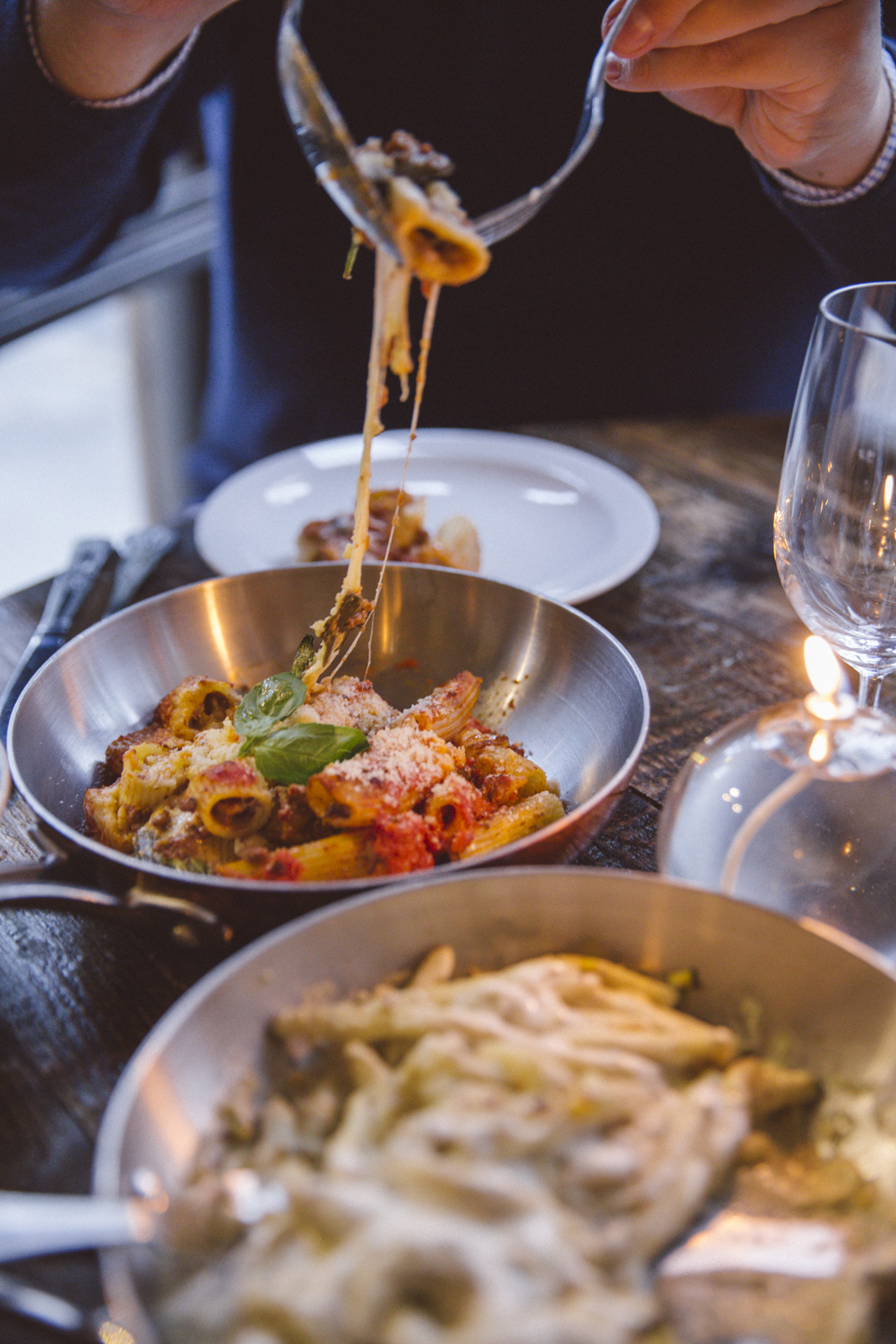 If you can possibly manage another bite, the almond semi-freddo is a must.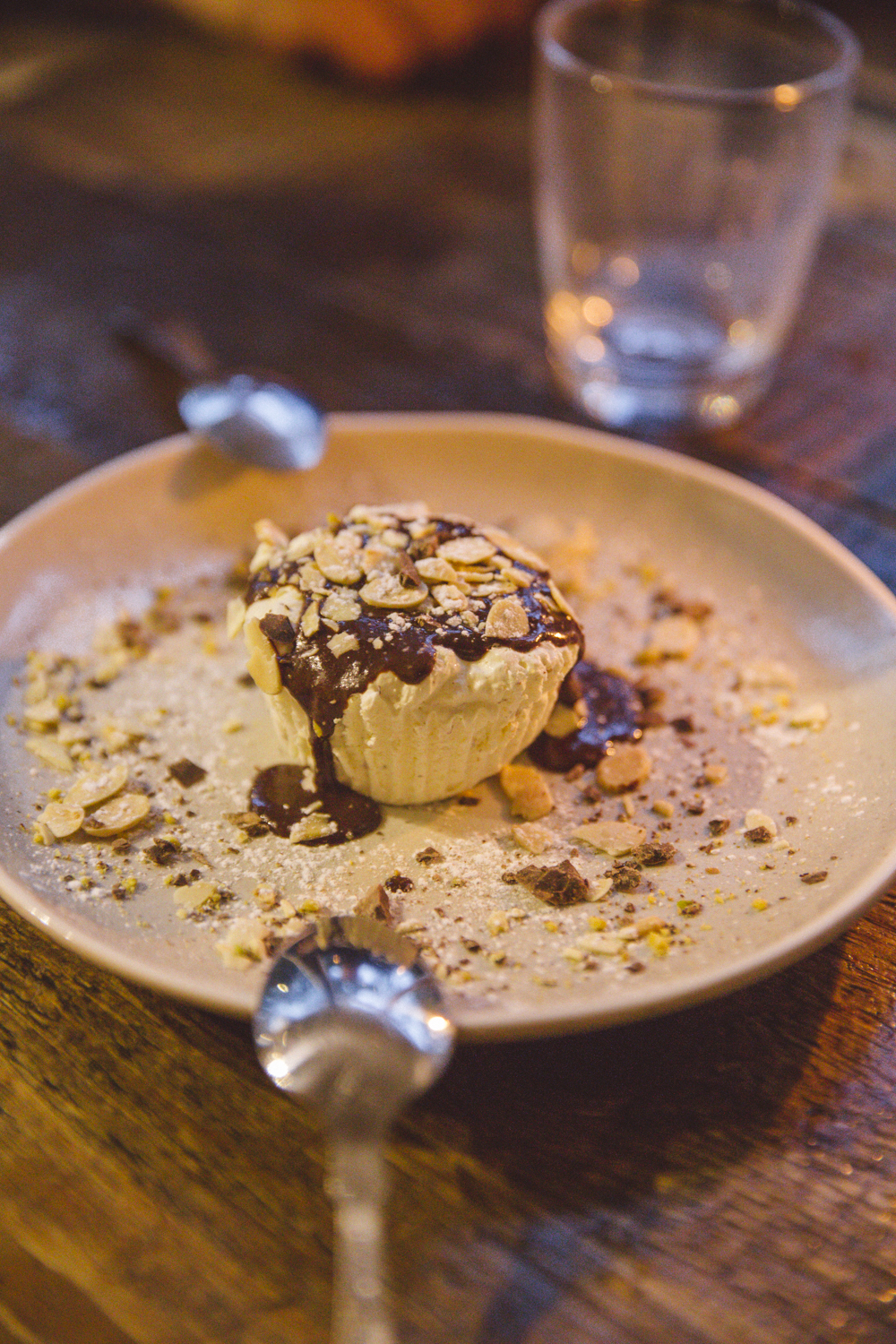 Drizzled with warm dark chocolate and served with much needed coffees.
This is the sort of place that makes you wish you were born Italian.
For those of us without mammas at home, this will fill the gap you never knew you had in your life.
Mamma mia, it's good!
Book a table for dinner (they don't open for lunch until next month) take a group of friends or the family.