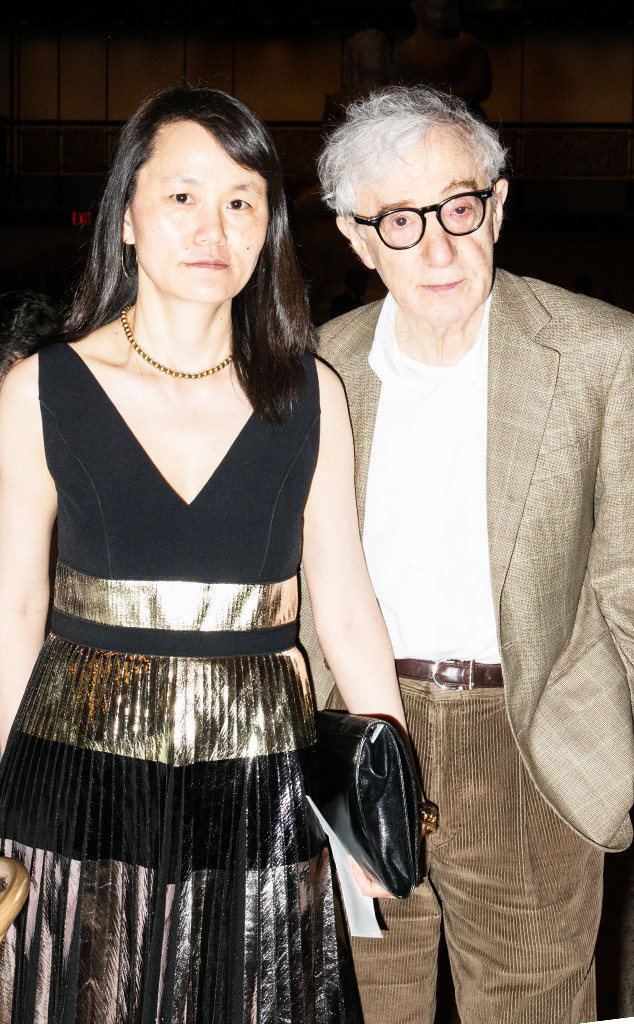 Rebecca Smeyne/Getty Images
It appears Woody Allen was not happy about the idea of his wife Soon-Yi Previn being interviewed about him and his ex Mia Farrow, her adopted mom.
In a recent New York Magazine profile, Soon-Yi, 47, broke her silence about her past with the two. She implied to writer Daphne Merkin that the actress was abusive towards her growing up. She also talked about Mia's allegation that Woody molested their daughter Dylan Farrow as a child, an accusation he denies but which Dylan has herself echoed. Soon-Yi said, "What's happened to Woody is so upsetting, so unjust. [Mia] has taken advantage of the #MeToo movement and paraded Dylan as a victim."
Woody, who stirred controversy when he married Soon-Yi five years after he and Mia split, and the 73-year-old actress have not commented on the article, which many readers have slammed as biased in favor of the 82-year-old director, who is a friend of the writer.
Merkin told the New York Post in comments posted on Thursday that he actually tried to kill the piece and also denied speculation that he had tried to influence the story.
"There was no influence, other than he told me more than once to pull the piece," she said. "He just thought: Don't."
Woody has not commented on Merkin's remarks. 
Dylan and brother Ronan Farrow, a journalist whose interviews with sexual misconduct victims helped champion the #MeToo movement, have issued statements of support for their mother in response to the interview with Soon-Yi. Ronan called the piece a "hit job" by a "longtime admirer and friend of Woody Allen."
Merkin told the New York Post that her editors knew of her friendship with Allen. She said she had emailed Soon-Yi directly to suggest the article and that when she agreed to speak, Merkin contacted New York Magazine to pitch a piece about "what Soon Yi feels and thinks."
"This is a story about Soon-Yi Previn, and puts forward her perspective on what happened in her family. We believe she is entitled to be heard," a New York Magazine rep told E! News. "Daphne Merkin's relationship to Woody Allen is disclosed and is a part of the story, as is Soon-Yi's reason for speaking out now. We hope people will read it for themselves."