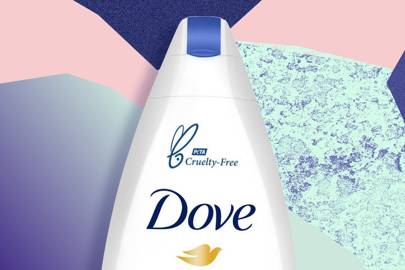 Realistically, there is no place for using animals to test cosmetics in 2018. Period.
However, brands choose to do so because of it's cost efficiency, and the fact they can defend themselves with data if someone tries to sue them because their mascara caused them to spontaneously combust.
But now, animal lovers of the world can rejoice, as there's an extra glimmer of hope that animal testing will be left where it belongs – in the past.
Unilever, one of the biggest overseers of huge personal care brands including Dove, Vaseline and Love Beauty, has announced its support for a global ban on animal testing in the beauty industry.
The state of California announced that it would be banning products of this kind earlier this year, and now Unilever has pledged to support the Humane Society International to end the practice.
A #BeCrueltyFree campaign has been launched by the society and aims to raise awareness about the process of animal testing, educating consumers and, ultimately, fight for laws which will ban it within the next five years.
Although the EU banned animal testing back in 2013, over 80 percent of countries in the world still allow it to happen, but David Blanchard, Chief Research Officer at Unilever, says: "We hope that an adoption of similar bans in other countries will accelerate the regulatory acceptance of alternative approaches, and thereby remove any requirements for any animal testing for cosmetics anywhere in the world."
[b]And if you want to start your cruelty-free makeup bag off right, here's our pick of the vegan beauty products…