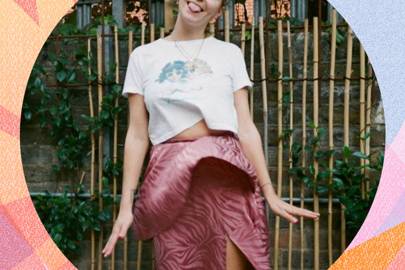 They're known for their endless stock and incredibly efficient customer service, but ASOS's latest in-house collection may be their biggest triumph yet.
For those of us who favour browsing the metaphorical rails online than traipsing back and forth along the 1.2 mile-stretch of fresh hell that is Oxford Street, the e-retailer is a true one-stop wonder. Stocking everything from Armani and Ralph Lauren to New Look and Boohoo, it's got enough to satisfy every taste and every budget, with enough tabs and sub-categories to avoid overwhelming their customer (no mean feat when you stock hundreds-of-thousands of different pieces).
But while the list of external brands they stock is seemingly endless, it's (genuinely) their in-house labels that we return to time and again.
Perhaps ASOS White's biggest fans, we knew it'd take a lot to be distracted from their clean lines and fun, flattering proportions. Then ASOS Design stepped in…
Offering endless pieces (okay, not endless – 12,441 to be precise) ranging from delicate, gold pearl-adorned earrings to leopard-print midis and high-top trainers, we'd challenge you to have a scroll and not fall in love with at least one thing.
Unsurprisingly our best-kept secret didn't go under-the-radar for long, and the collection has quickly been snapped up by some of Instagram's best dressers.
Here are our five favourite street style looks from the new collection this month (and we've even linked the products. You can thank us later)…