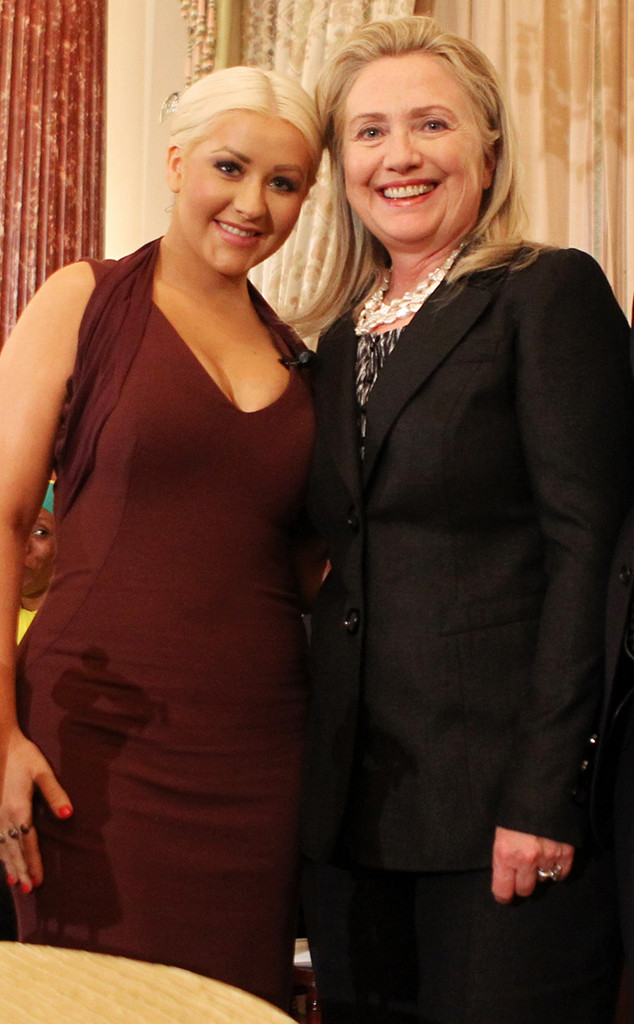 Paul Morigi/AP Images
Bill Clinton knows what a girl wants, so he took wife Hillary Clintonon a date night to see Christina Aguilera in concert. 
On Wednesday night, the former first couple were spotted supporting their close friend at her performance in New York City. 
Fans, of course, went wild over the surprise sighting, but oddly enough, the Clintons and Christina go way back. The songstress has performed at various events for the Clintons over the years and even hosted a star-studded fundraising event for Hillary when she was campaigning to become president in 2015. At the A-list event, the singer performed for the guests who were willing to fork over $10,000 received four tickets to the fundraiser. 
And before that, Hillary and Christina shared a moment when Hillary gave Christina's breasts an appreciative look at a White House event. While the photo may look totally Photoshopped, Christina later told Ellen DeGeneres, "That was a real moment."
"She's got that star charisma and everything about her. I couldn't take my eyes off her either—so, it was mutual," she joked. 
They aren't the only first couples who are known to enjoy the occasional concert. First couple Barack and Michelle Obamaare avid fans of Beyoncéand Jay-Z, so it is only natural they attended a show. The President and First Lady watched the famous pair's performance in Maryland in July and an onlooker told E! News, "Every time we turned around, they were enjoying themselves and in the moment. It did feel like they were just like us."