Prince Harry and Meghan Markle have announced they are expecting their first child.
Kensington Palace confirmed they will welcome their first baby in Spring next year. The Palace wrote online: "Their Royal Highnesses The Duke and Duchess of Sussex are very pleased to announce that The Duchess of Sussex is expecting a baby in the Spring of 2019.
"Their Royal Highnesses have appreciated all of the support they have received from people around the world since their wedding in May and are delighted to be able to share this happy news with the public."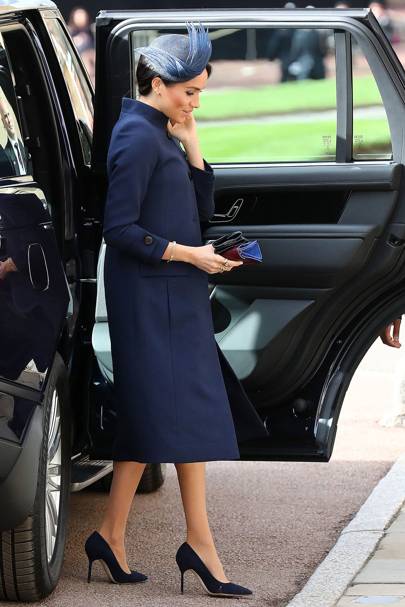 The couple are about to embark on their first official foreign tour together in Australia and were last seen at Princess Eugenie's wedding last week.
So what will the couple call the new arrival? The Duke and Duchess of Sussex have a lot more flexibility than William and Kate did, as their child probably won't inherit the throne, and so they don't necessarily have to use a royal name – and now experts are predicting what they'll pick.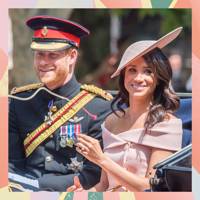 Pamela Redmond Satran, co-creator of baby name website Nameberry, has put Diana down as a top pick if the baby is a girl, as a tribute to Harry's late mother.
"Diana is of course Harry's mother's name and the people's top choice for Meghan and Harry's daughter," explains Pamela.
"William and Kate broke some royal ice when they used Diana for one of Princess Charlotte's middle names, but Harry and Meghan could take that one step further by using Diana as a first name. Diana is the name of the Roman goddess of the moon and the hunt. Her Greek equivalent is Artemis, which might be an alternative choice."
Other choices for a girl include Eleanor, as it's already an iconic name in royal circles and American feminism, or Sophia – a name that perfectly bridges British and American culture.
If it's a boy, Pamela thinks Meghan will lean towards Alvin, after her grandfather, Alvin Ragland.
"Alvin was an antique dealer who left his house in Los Angeles to Meghan's mom Doria," explains Pamela.
Everybody thought that Kate and William's son, Prince Louis, was going to be called Arthur, so there's also the possibility that the royal name will take the top spot for Meghan and Harry.
James was also on the cards for Kate and Will's kids, but Pamela explains that Meghan and Harry would be more likely to pick it.
Congrats, guys!
Here are Meghan best style moments…