'Feminist' is a word we are constantly exposed to, one that's bandied around all over news stories and social media in both positive and negative lights.
Whatever kind of feminist you define yourself as, there is no denying the importance of exploring what feminism means to women around the world. This, after all, is a subject that continues to play a huge part in political debates, our daily behaviour and our experience of the society we live in.
Today we're all celebrating the launch of the new collection by Scarlett Curtis, Feminists Don't Wear Pink (and other lies), which contains
a collection of some of our most celebrated women – from outspoken celebrities we know and love like Emma Watson and Jameela Jamil to the female activists leading the way for change today.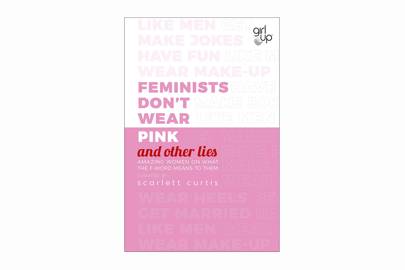 From Scarlett's captivating and grounding introduction to angry tales of personal experiences, from quick-read poems on the stigmas of female masturbation to a short history on feminist theory that is digestible, accessible and breaks down the waves of the movement across the decades, this book has a bit of everything. Pick it up and read one story from your favourite columnist or actress, but I guarantee you'll end up reading the full, illuminating collection, and you'll quite possibly finish it knowing more about your own personal stance than you imagined.
Royalties of each copy of Feminists Don't Wear Pink (and other lies) sold go to Girl Up, the initiative UN Foundation that has changed the lives of over 80,000 women worldwide. The book costs just £9.35 on Amazon.
Want to educate your younger sister? A partner? Yourself? These feminist books are the best in fiction and non-fiction.