Should you find yourself in Venice, chances are you'll want a romantic restaurant to watch the sunset from.
Golden hour is nothing short of spectacular in Venice, so prime spots to watch the show tend to fill up quickly over on the main island.
But don't worry, a table awaits just a short boat ride away across the lagoon.
Getting there only adds to the romance!
Hop in a taxi to the Island of Giudecca.
Which just so happens to be home to one of the finest views of San Marco as it bathes in the last of the evening sun.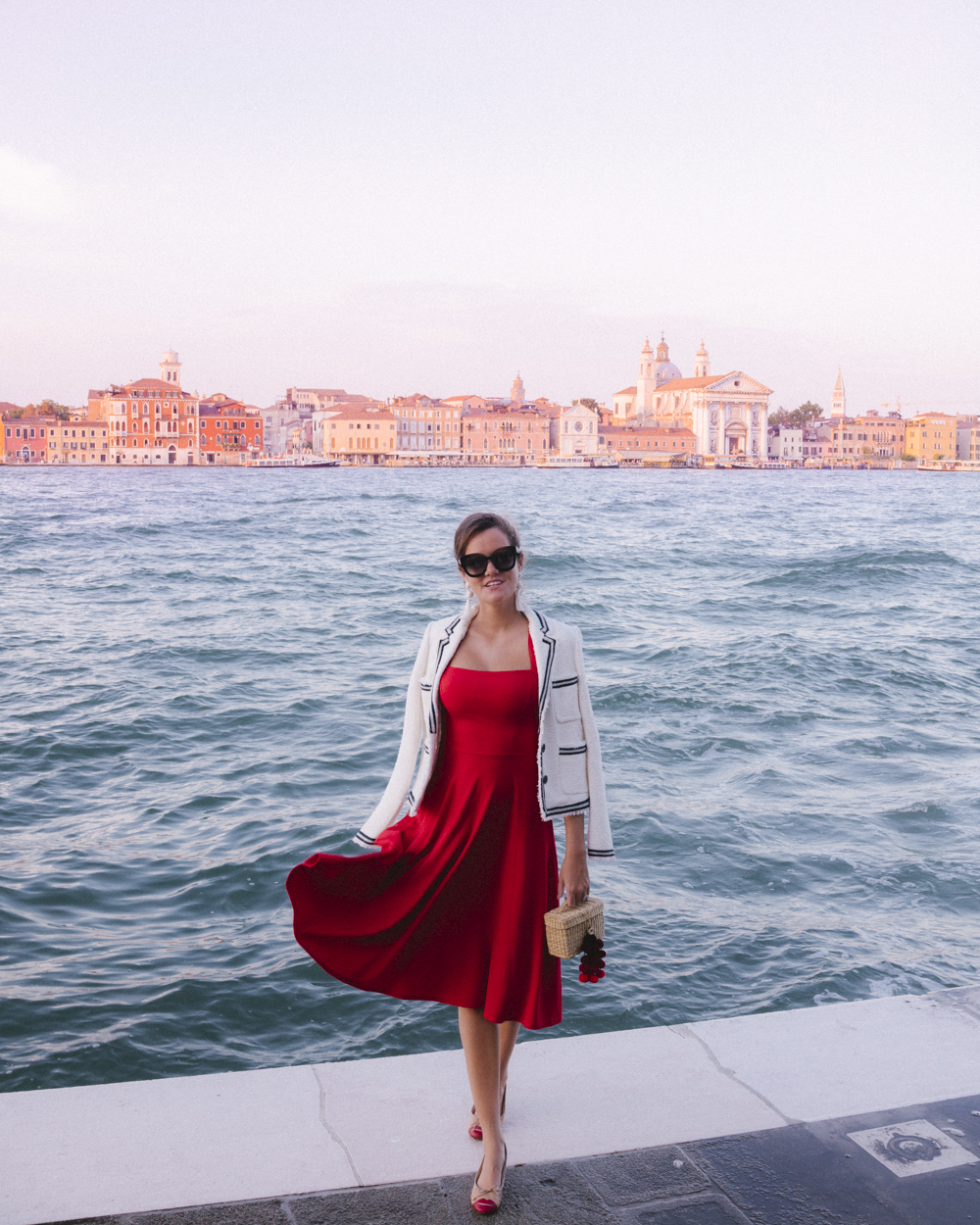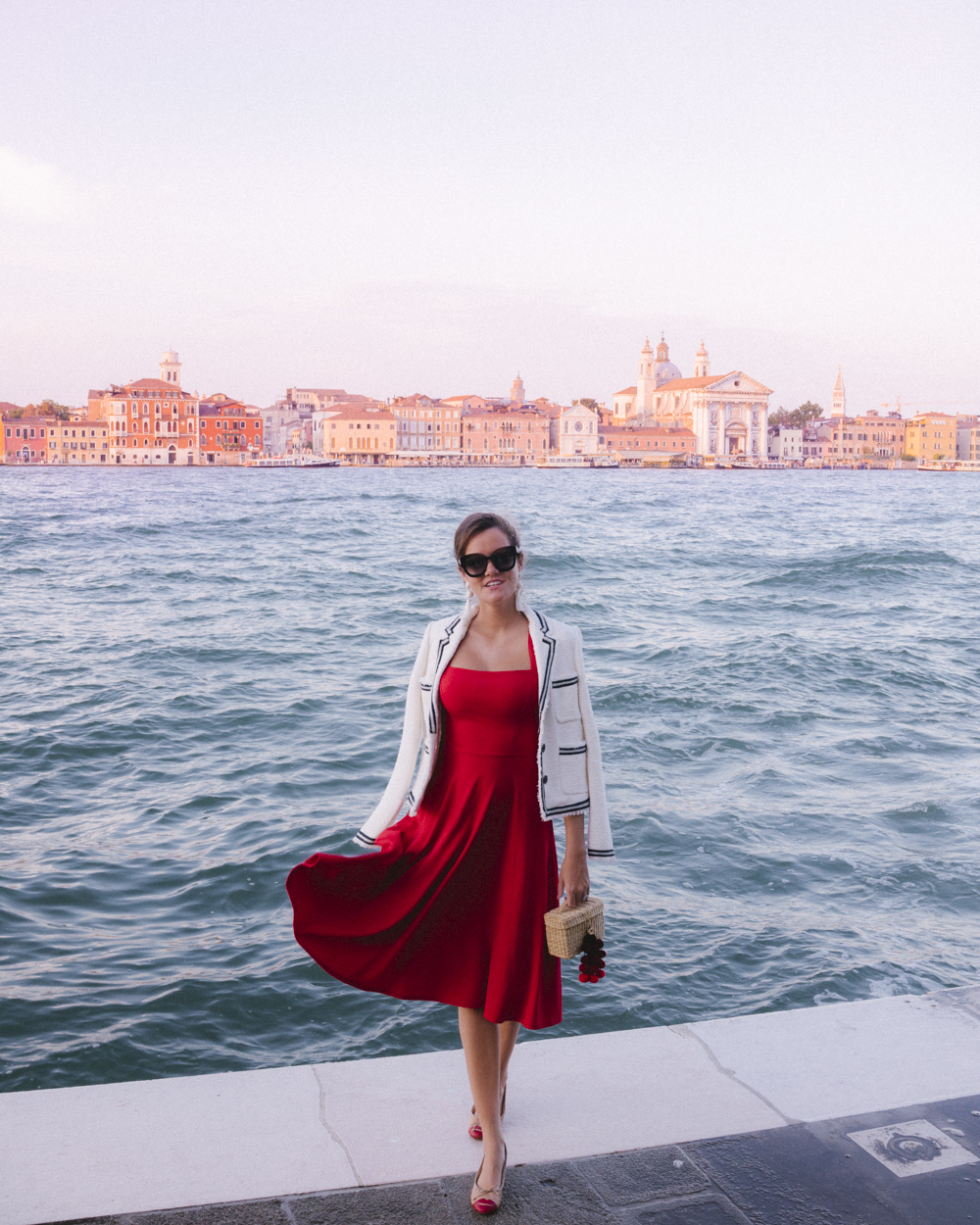 Extraordinarily good value dress*
*comes in lots of colours & stretchy fabric makes it suitable for growing baby bump or just too much pasta!
White tweed blazer // Pom-pom basket
Charlotte Olympia shoes (no longer available, sadly)
Bag yourself a waterside table at Harry's Dolci, one of Venice's many Cipriani owned outposts.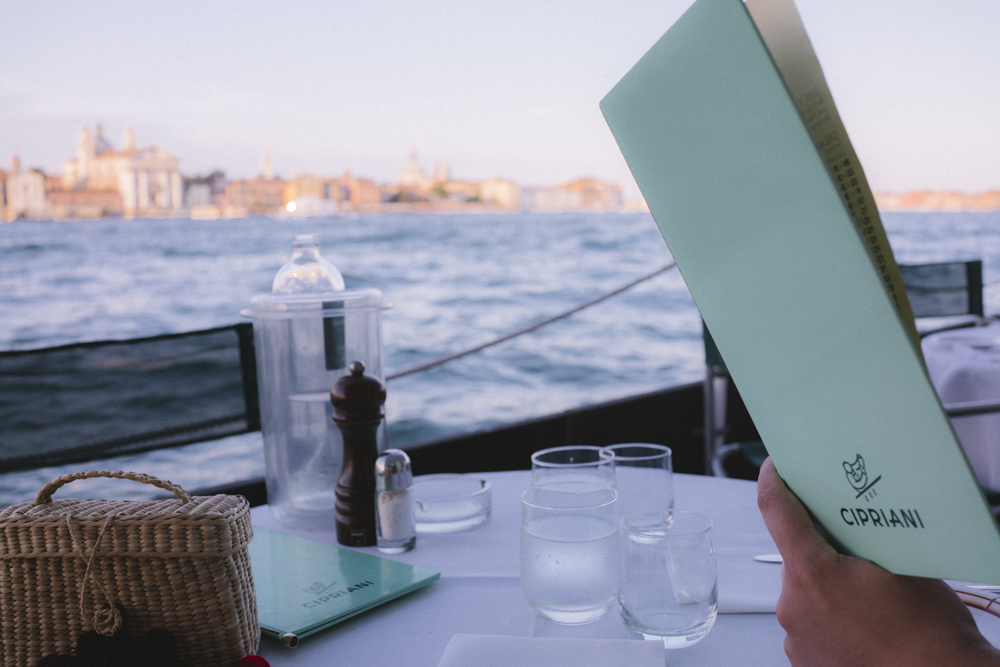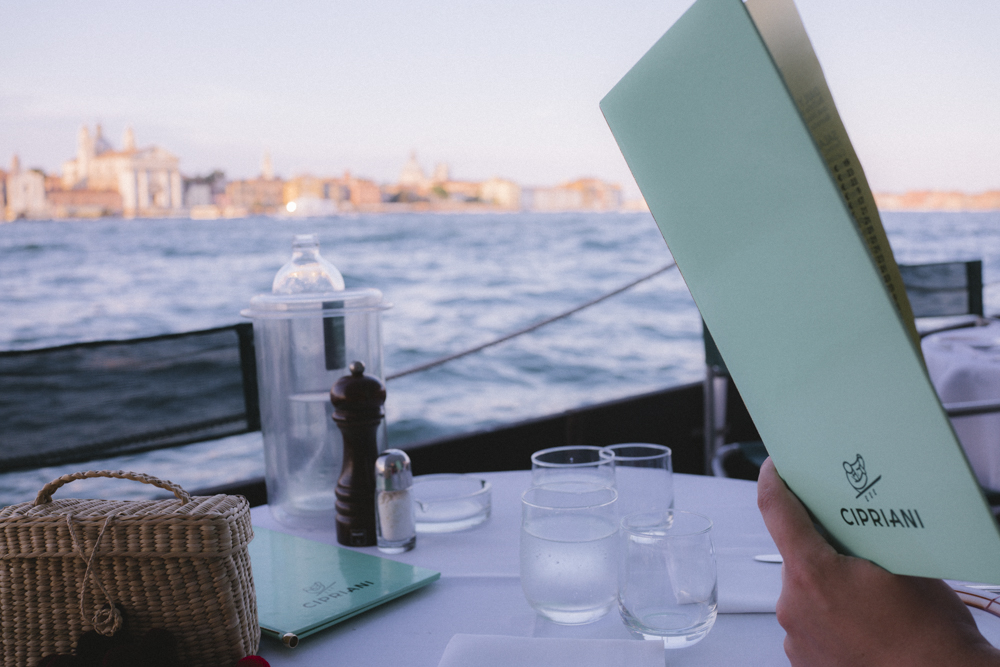 Ordering a round of bellinis is absolutely non-negotiable and completely compulsory.
After all, this is where they were they invented! You won't find finer anywhere in the world.
Service is charmingly slow in the most Italian of ways, but don't worry they'll bring nibbles while you wait.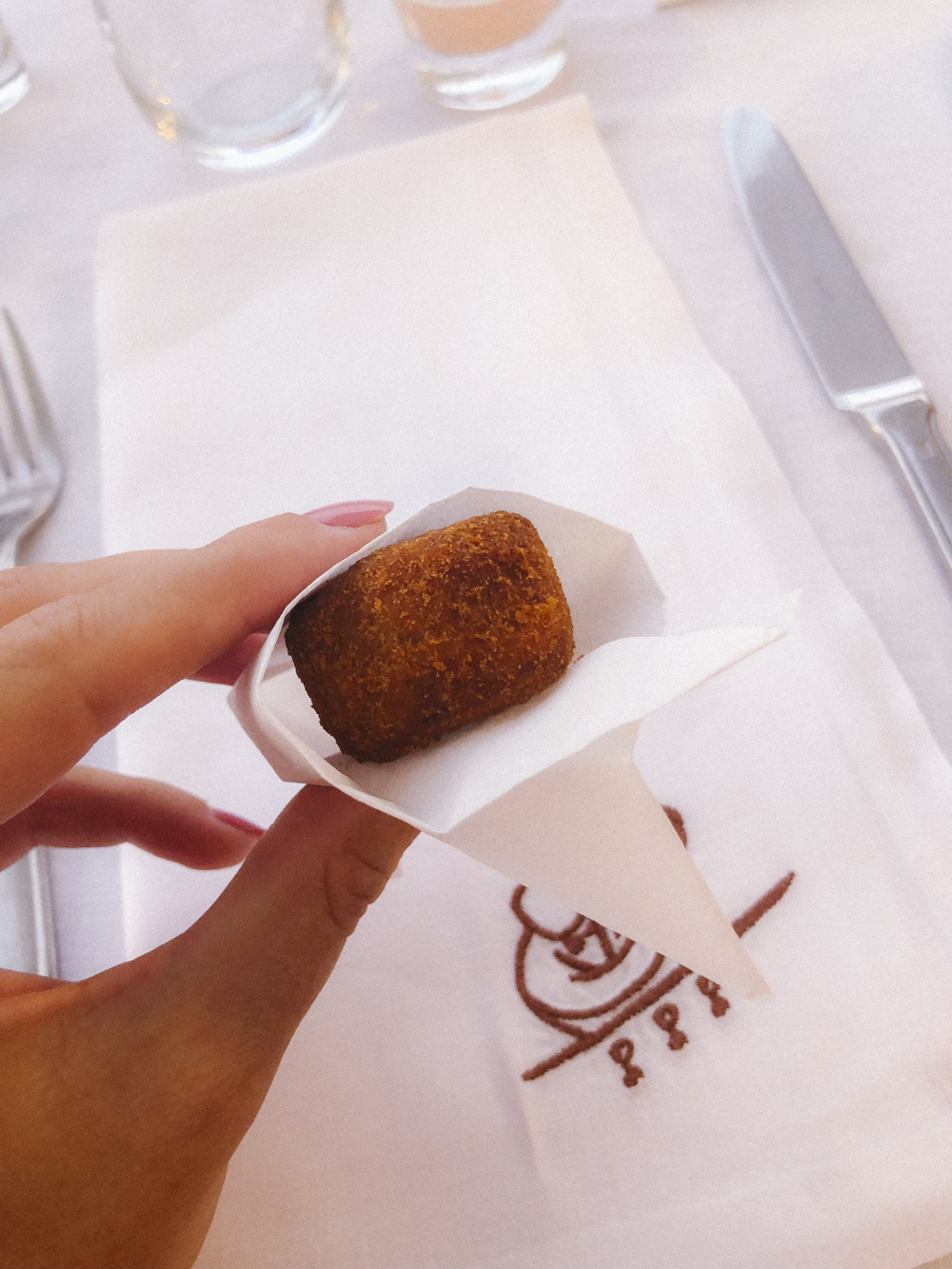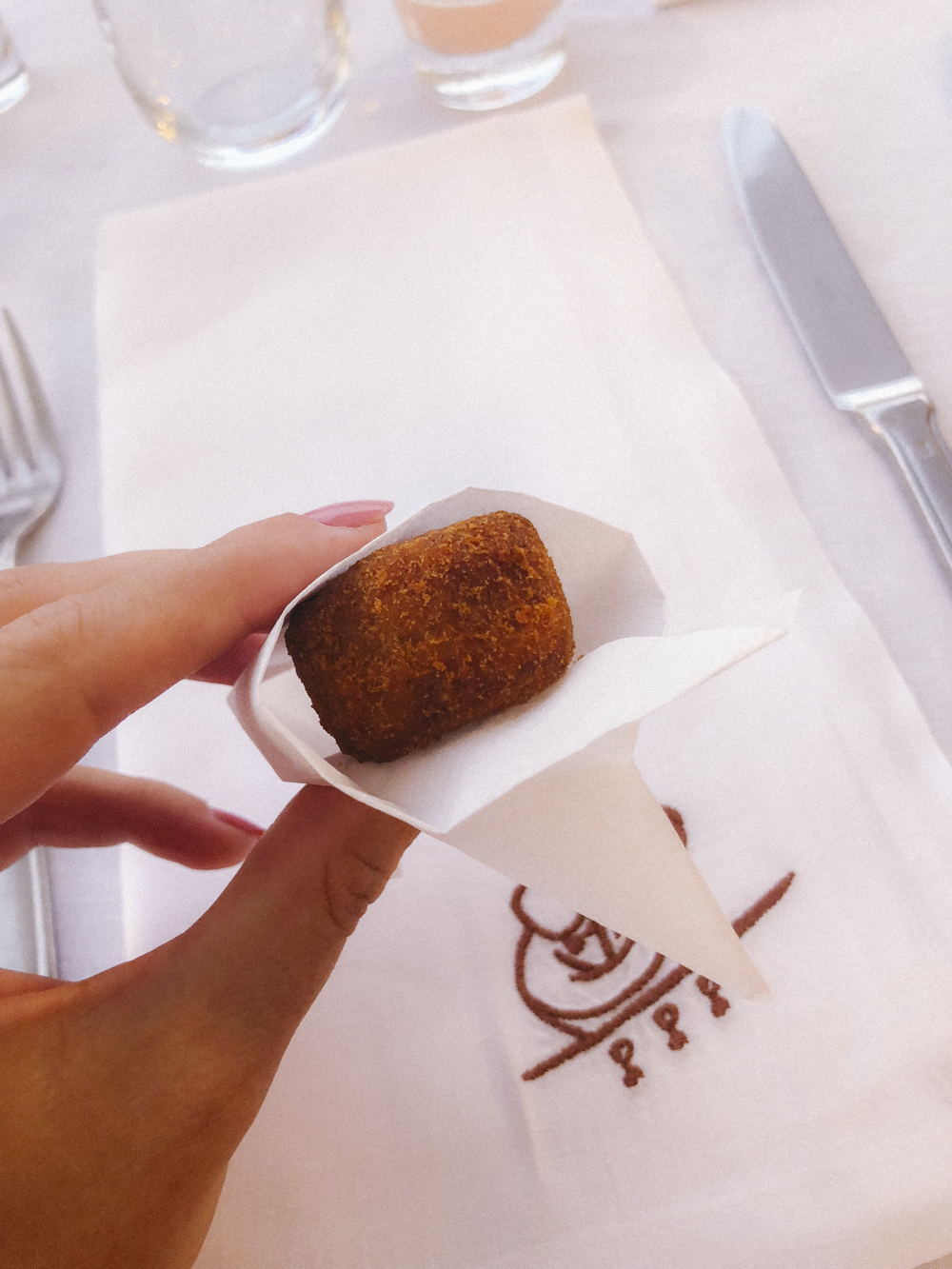 It just gives you more time to drink in the view.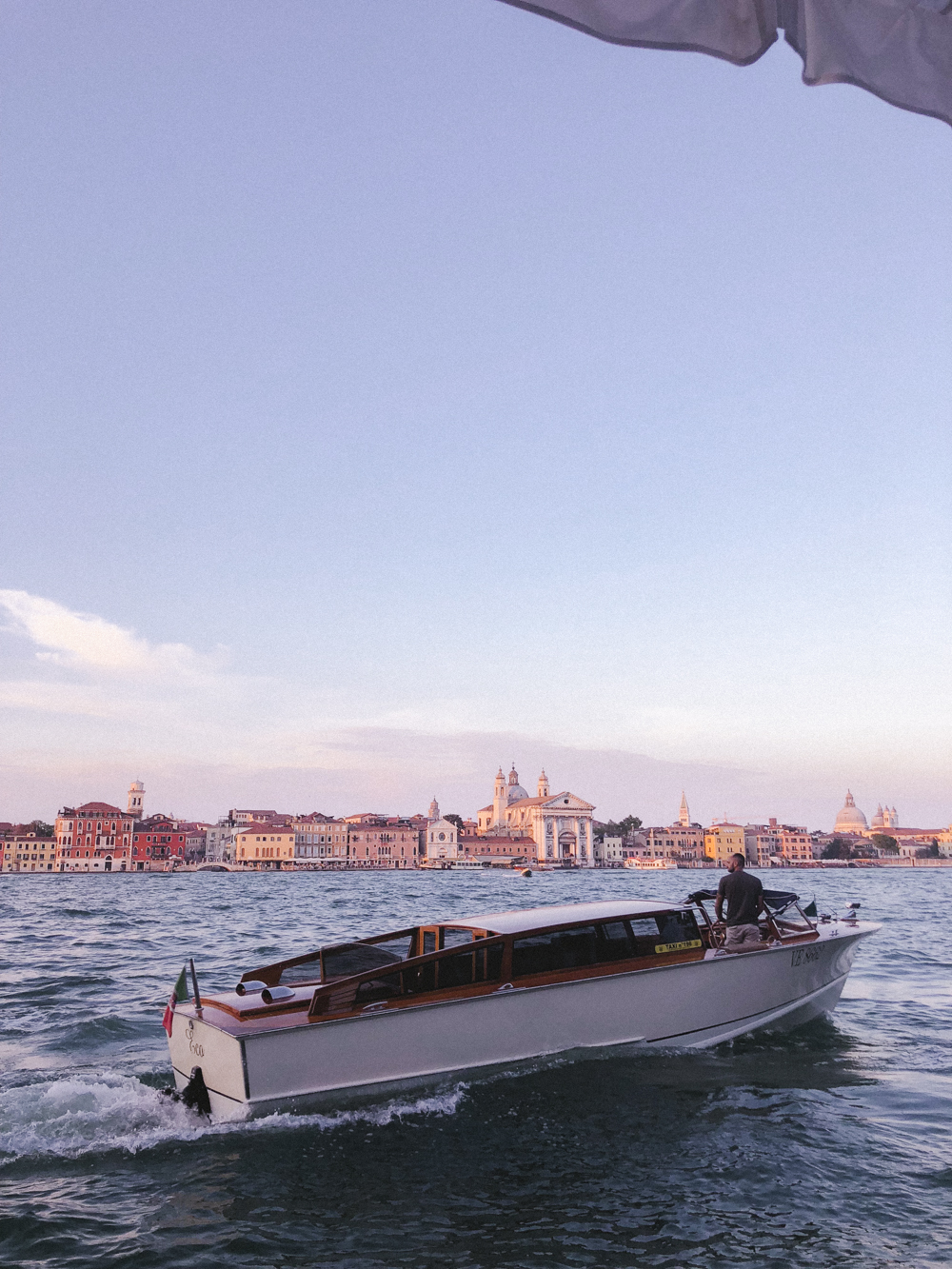 And think how excited you'll be when the food finally makes an appearance!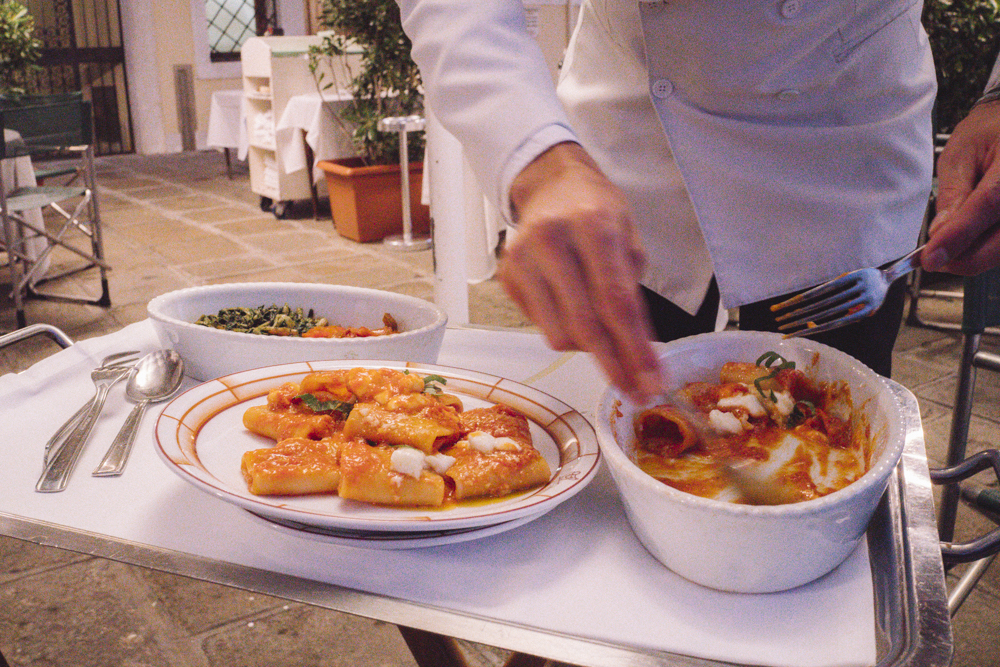 Pasta is expertly cooked and served tableside.
Though I must admit to a mild case of food envy having tasted the veal piccata with rich, tangy lemon sauce.
Followed by a classic from the pastry case.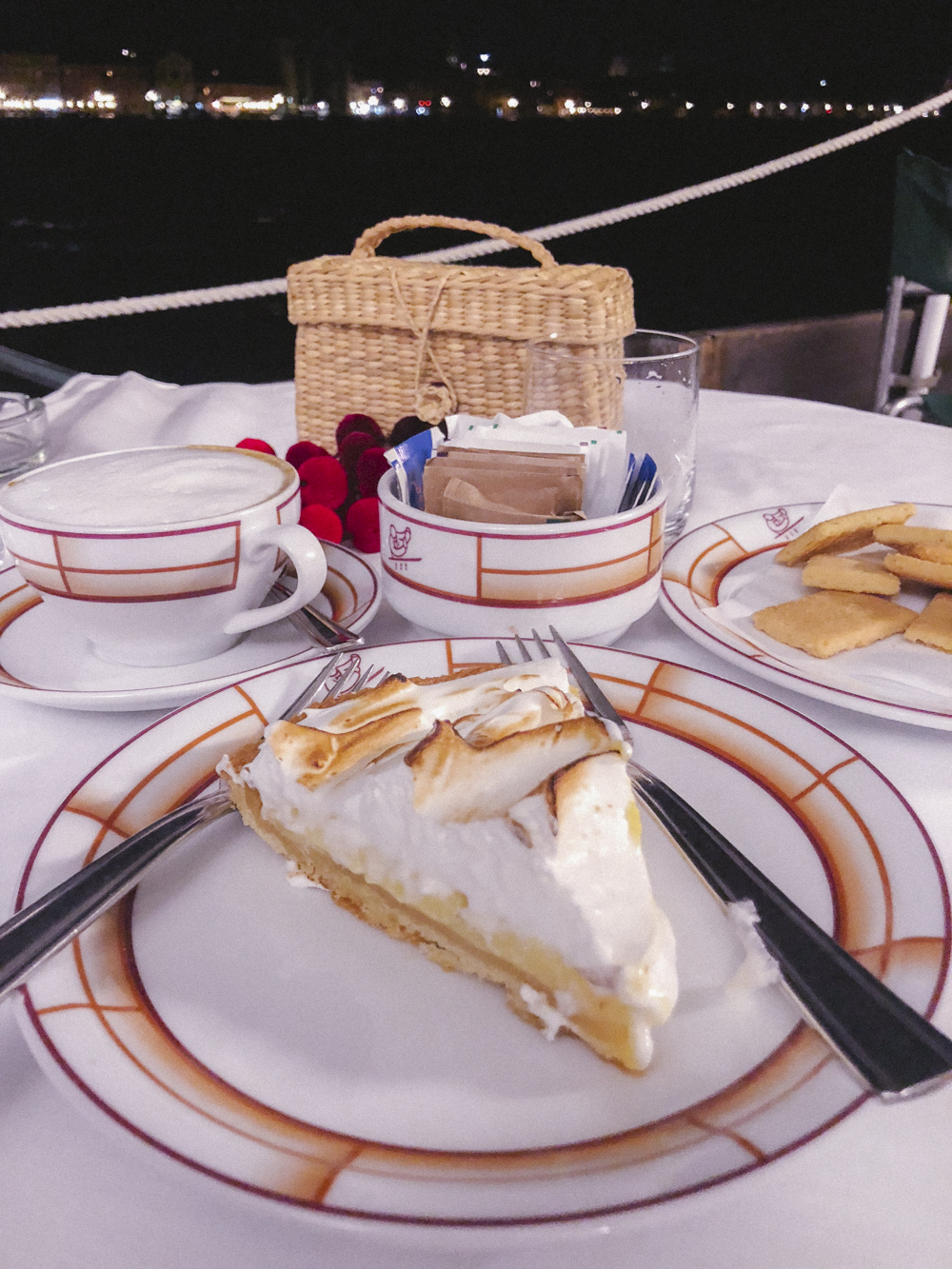 Old school, simple pleasures done with inimitable Italian flair.
Sip on Venetian coffee and lean back to watch the stars twinkle into life above the water.
Dinner dates don't come much more romantic than this!