As every avid Kardashian fan knows, Khloe Kardashian and Tristan Thompson's relationship has been anything but smooth sailing.
And things just got a whole lot more complex in the Kardashian klan after rumours swirled that Kylie's BFF, Jordyn Woods, had a fling with Tristan Thompson.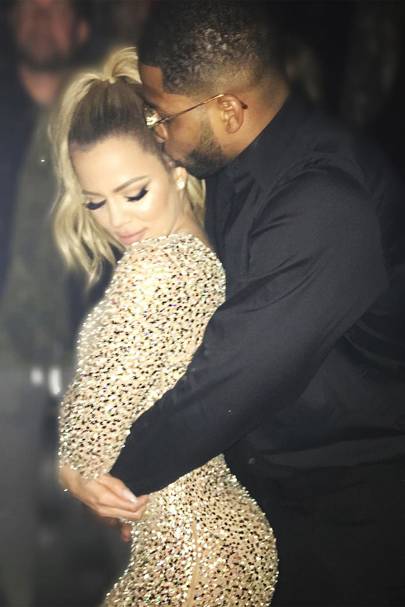 According to E!, Kylie Jenner is "reeling" after finding out the news and the entire brood is "writing Jordyn off." In fact, Kylie has already unfollowed Kylie on Instagram. Awks.
Khloe Kardashian and her best pal, Malika Haqq, appeared to confirm the shocking news. Khloe took to Insta stories to share lots of cryptic posts about friendship, love and loving herself over anyone else.
Jordyn Woods shares her empowering beauty advice and girl boss tips as she unveils her eyelash collection
Meanwhile, Malika took to Instagram to say the rumours were "strong facts" and quote Chris Brown with "These hoes ain't loyal".
According to reports, Khloé is in utter "disbelief" over the situation and "more disappointed that someone so close to their family would betray her."
The cheating rumours first came to fruition after a source who attended a party in question revealed: "Once partygoers put their phones away, Kylie Jenner's best friend Jordyn Woods arrived to the late-night kickback. Thompson and Woods were all over each other, and, it wasn't just 'friendly.' They couldn't keep their hands off of each other.
"When partygoers asked to use their phone, they were told that they may as well leave if they needed to do so as Jordyn wouldn't be leaving anytime soon. Jordyn didn't leave the party until the early hours of 7 a.m."
According to TMZ, Khloe, who has 10-month-old baby daughter, True, with Tristan, found out about the hookup and told him it was over for good.
Our thoughts go out to Khloe at this stressful time.