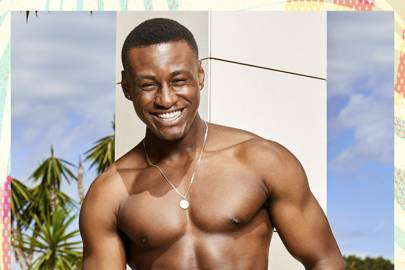 Sherif Lanre has left the Love Island villa after 'breaking the rules'.
While it hasn't yet been revealed what exactly Sherif did, an ITV spokesperson said: "After breaking the villa rules Sherif had conversations with the producers and it was mutually agreed that he would leave the Love Island villa."
And in a statement, Sherif himself said: "In a case of poor judgement, I broke the villa rules and as a result agreed with the producers that it was best for me to leave the villa.
"I regret that I didn't conduct myself in the right way and, as a 20 year old guy, it's something I know I will take on board and learn from.
"I really enjoyed my time in the villa and look forward to catching up with everyone on the outside."
Love Island ratings hit their highest ever, so what exactly is it that has us all hooked and what does that say about society?
The 20-year-old chef, who also plays semi-professional rugby, was coupled with fellow islander, Anna Vakili.
We'll update you when we find out more about what exactly went down.
The news comes after it was revealed that Love Island is ITV2's most successful show ever, with Monday's Day Dot episode reaching a peak viewership of 3.7 million, this series has officially hit the highest ratings they've ever had on an opening night. Plus, ITV confirm if you take in viewers across all devices, 4.2 million people were technically tuning in.