This particular recipe is especially for those who haven't baked before, those who feel a bit intimidated by the whole thing, those who have no gear and no idea where to start!
You don't need a cake tin, you don't need butter or eggs, just a few basics and you'll be flying.
This is the gateway to a whole new wonderful world of baking! Everyone loves a baker.
Watch the video first, then check out the recipe below.
Ad – Shop this post
You'll need:
For the cake:
1.5 cups plain flour
1 cup sugar
1/4 cup unsweetened cocoa powder
1tsp baking soda (or 3tsp baking powder)
Pinch of salt
1 cup warm water
6tbsp coconut oil (liquid. Use light veg oil if you don't have it)
1tbsp lemon juice (or white vinegar)
1tsp vanilla extract
For the icing: 
2 tbsp coconut oil
2tbsp milk
1 cup icing sugar
3 tbsp unsweetened cocoa powder
Pre-heat your oven to 180C/350F
Sift all of your dry ingredients into a bowl.
Mix your wet ingredients in another bowl.
Combine & stir until lump free.
Pour into a baking tin, or a frying pan if you don't have one! (Mine's about 20cm across.)
Bake for 30mins.
Take out and cool in the pan while you make your chocolate fudge glaze.
Gently heat your oil & milk in a pan, add your icing and cocoa, stir until smooth and glossy.
Once your cake is just warm to the touch (not hot!) pour your icing over.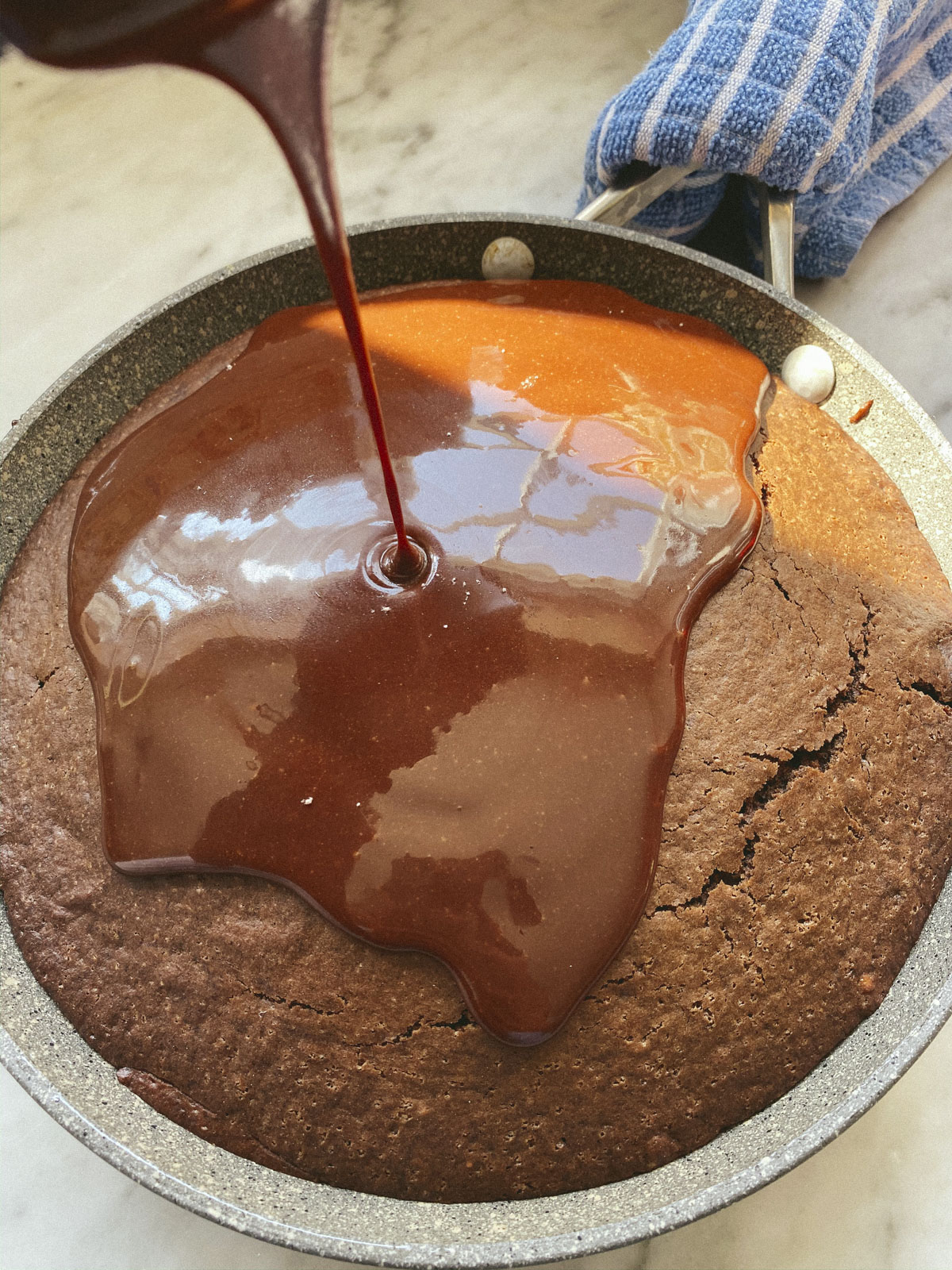 It'll pool at the edges, but that's all part of the joy!
Serve with tea, chilled milk or champagne.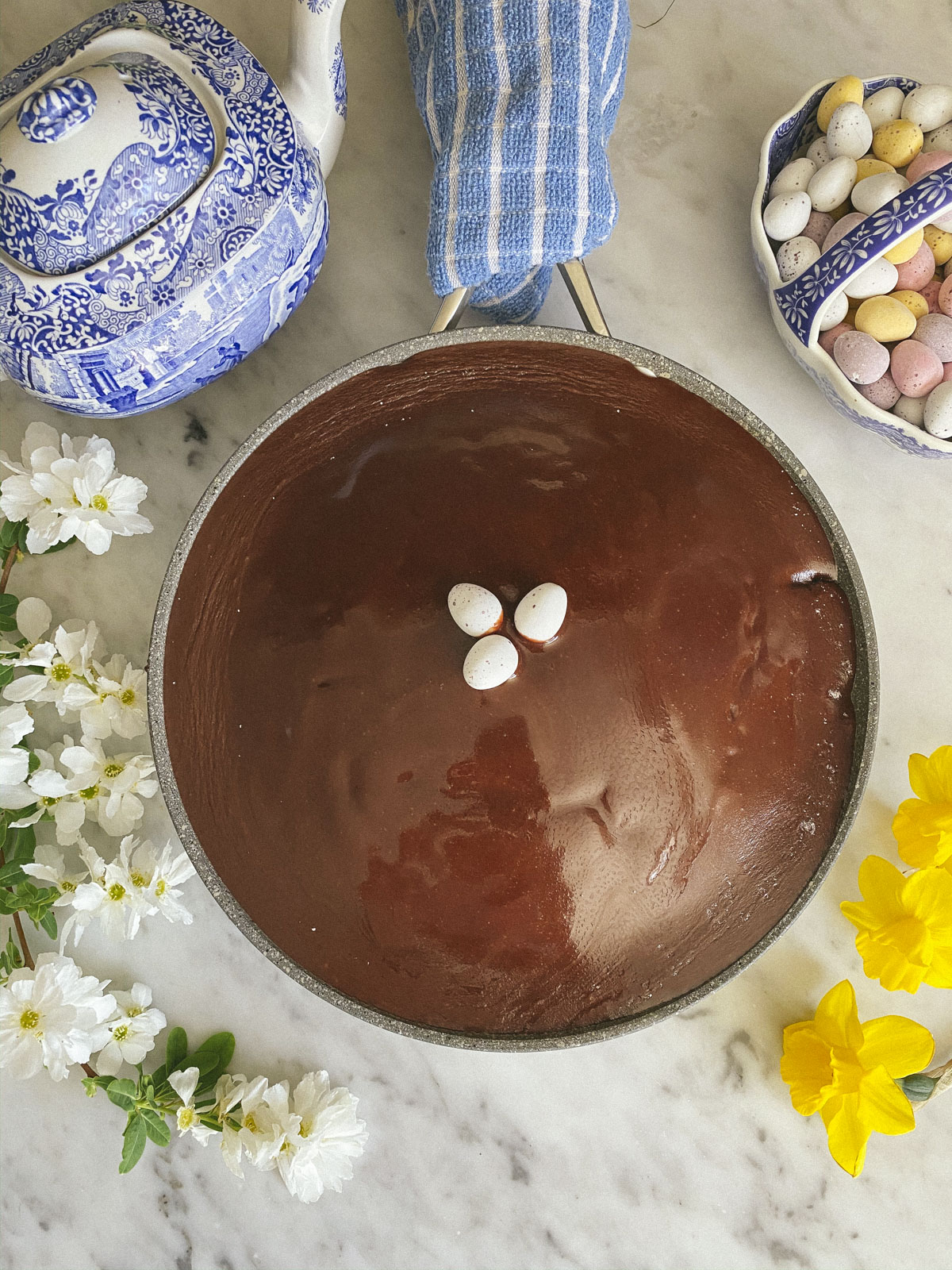 I think you're going to like this one a choco-lot!
Let me know how you get on…