Joy.
Complete and utter joy.
It so perfectly sums up what we felt on this particular autumn day. One that wasn't particularly special, apart from being a rare day off for my husband who has been working too hard.
We took a walk through our neighbourhood. Catching up, chewing the fat, shooting the breeze.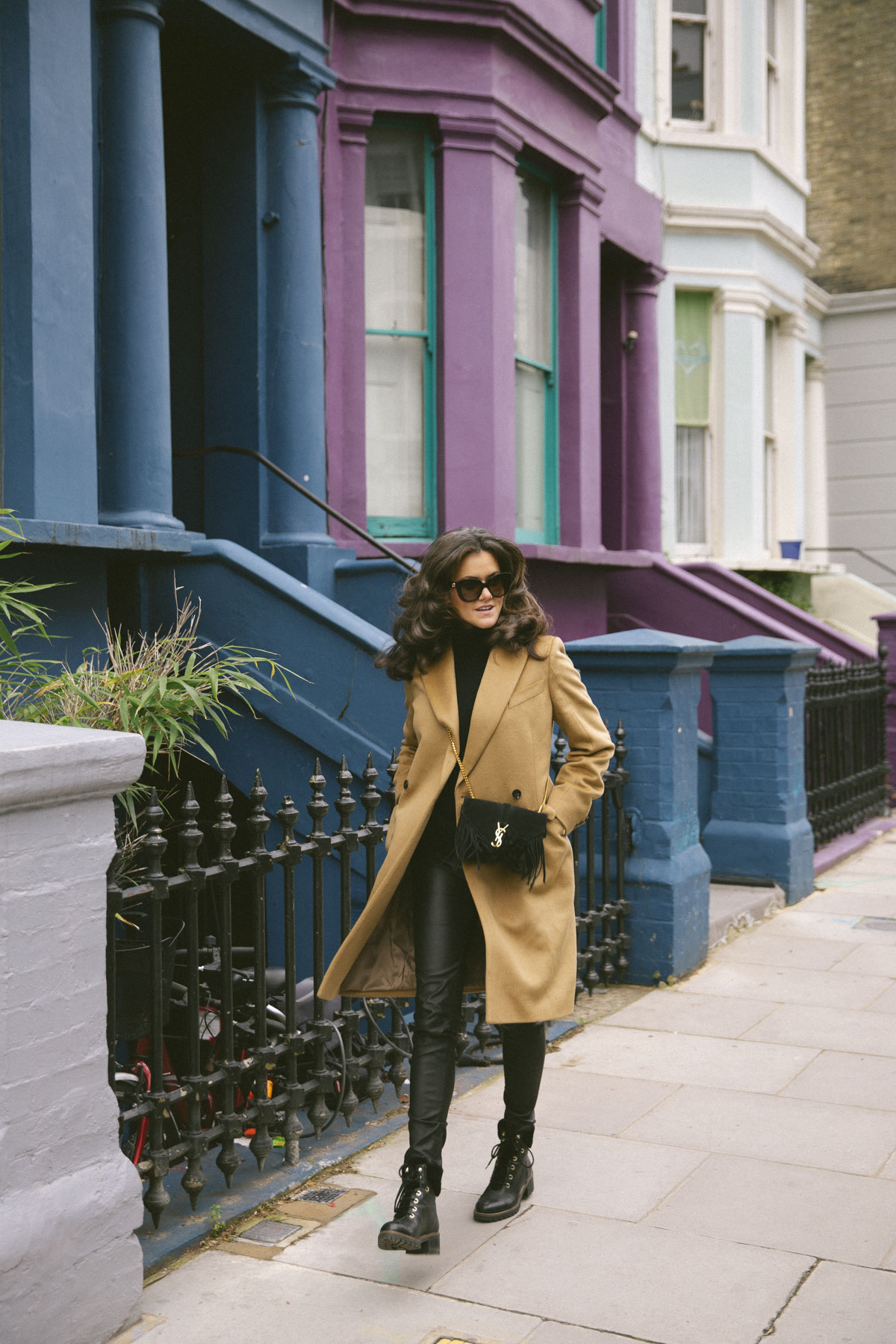 Ad – Shop this post
And we just kept on walking. Far away from our usual haunts on Westbourne Grove and way down to the canals, right around the spot where we thought we'd strayed too far and should probably head back, we found it.
Joy.
A farm shop come restaurant, and a few other things in between.
Perched precariously on the canal's edge, it's a surprisingly Dutch feeling cathedral of steel and glass.
Surrounded by more typical London architecture, old and new.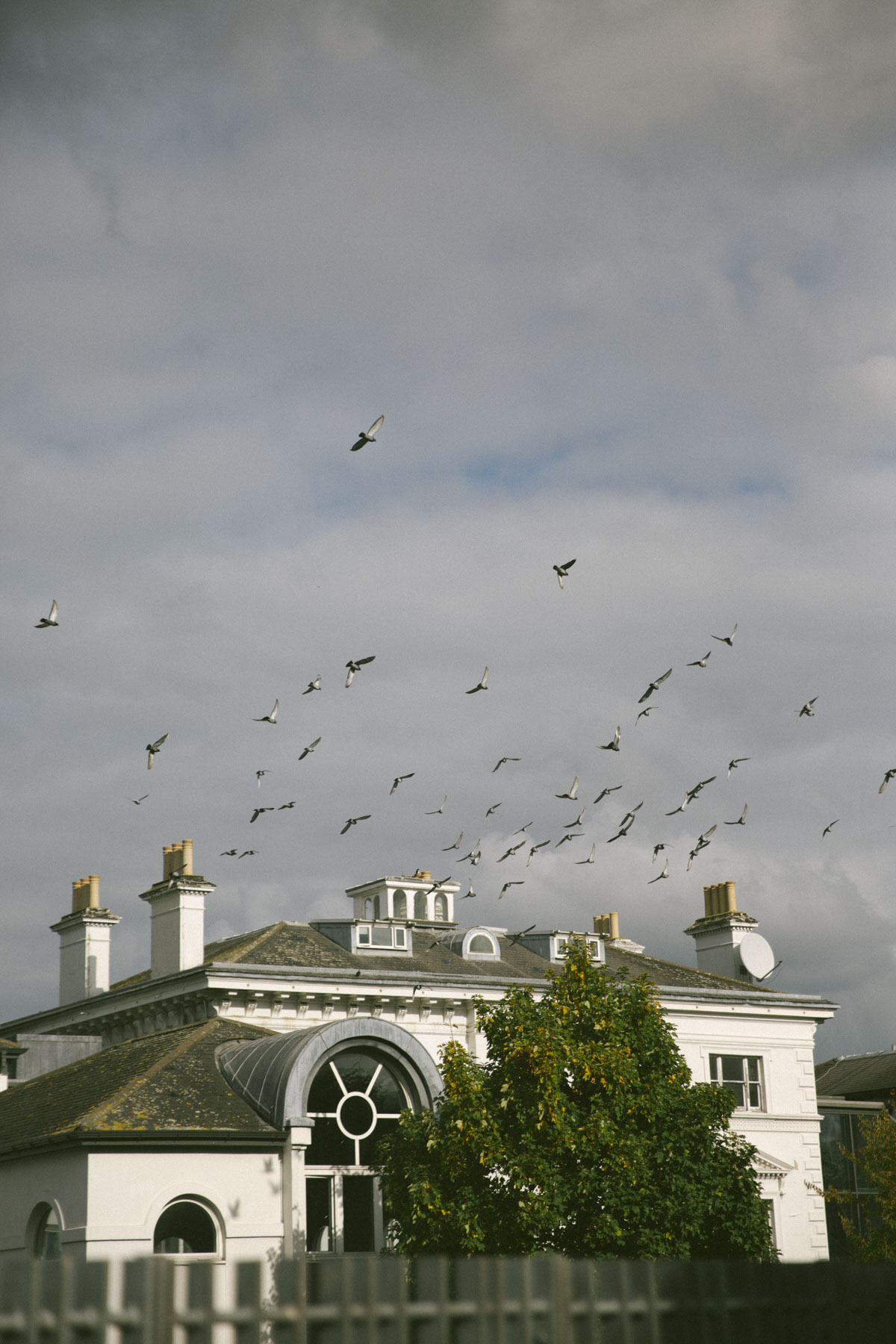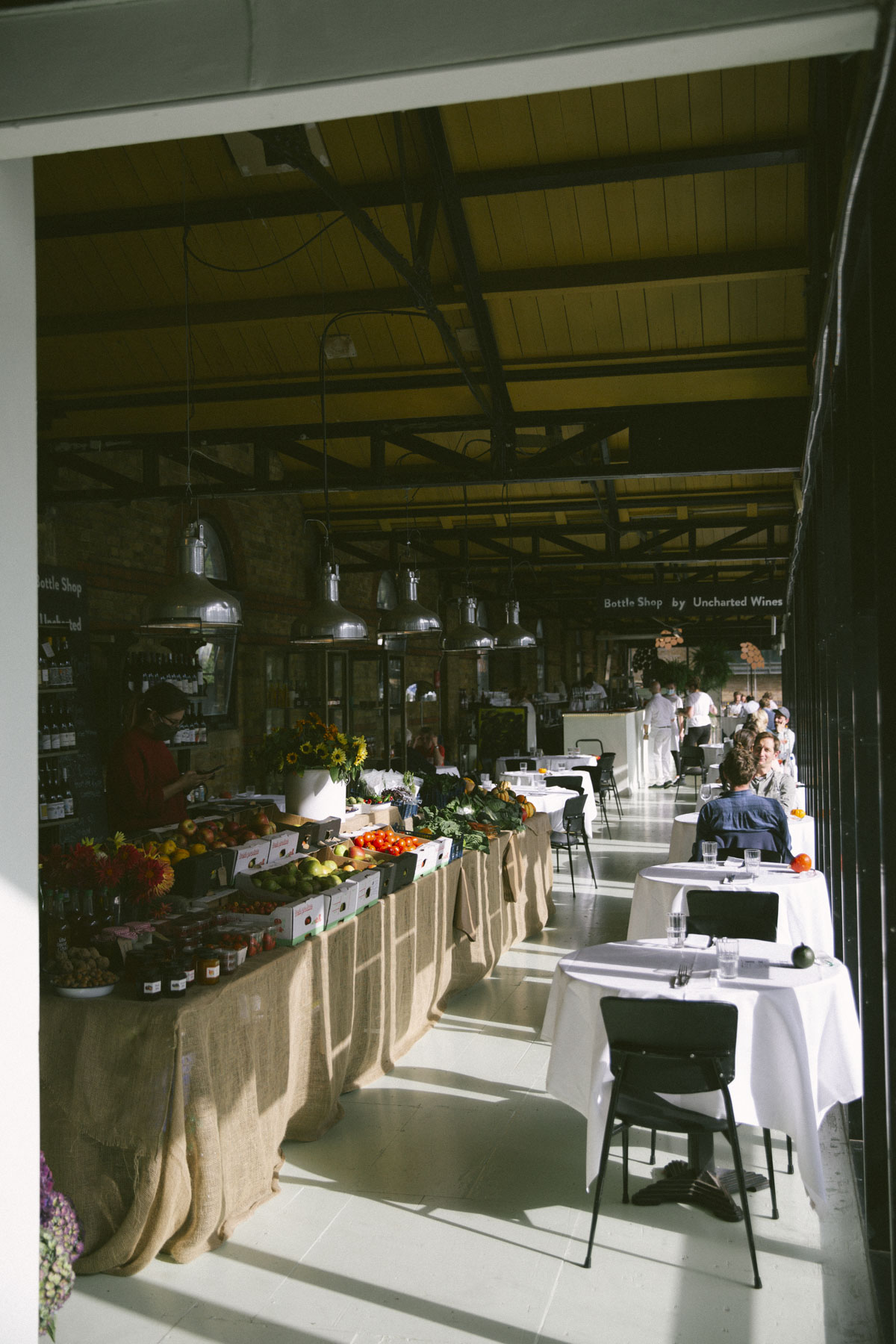 Inside you'll find a farm shop, with farm-to-fork produce fresh from Canterbury.
A wine shop, a beer shop, a honey shop and a florist.
Delve a little further and you'll reach the restaurant, Flora.
A partnership between restaurateur Stevie Parle and designer Tom Dixen, Joy is a pop-up that just never closed.
We chose to sit outside, where we could watch the chef in action and drink in the autumn sunshine, while it lasted.
I don't feel I can quite do justice to the complete and utter glee we felt at being out of the house, discovering a new restaurant, sitting in the sunshine, watching our lunch being cooked…
…it may seem like an odd summer to launch a restaurant pop-up called "Joy" but boy, is it fitting!
We started with a smorgasbord of starters.
Cod roe with spectacularly crunchy seasonal veg,  honeyed figs with salty cheese, huge iced oysters drizzled in lemon and tabasco.
Washed down with English sparking wine and followed by surf 'n' turf.
All topped off with a rich, decadent chocolate cake.
And a long, lazy couple of coffees.
So much has changed this year, so much is so bloody awful, to put it mildly.
But we have been served a solid helping of perspective, and when you find the little pockets of joy that make you forget what's going on… well, you've got to make the most of them.
Joy at Portobello Dock is a real little slice of heaven. You can sit inside or out, you can even book little tents with heaters in them (but you'll still want to wrap up warm). They're open for lunch, dinner and shopping Wednesday through Sunday.
As you can probably tell, I thoroughly recommend a visit. Book here!